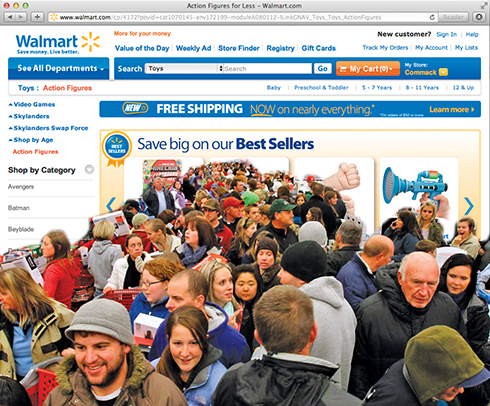 This Nov. 29 will usher in a Black Friday the likes of which we've probably never seen before. The Jewish holiday of Hanukkah begins on Thanksgiving Day this year (a day people have now taken to calling Thanksgivukkah), converging with peak Christmas shopping on that fateful Friday in a perfect storm of holiday e-commerce.
Considering this potentially unprecedented online shopper load, now is a good time to reexamine your application performance management (APM) strategy.
"People need to get ready for the holiday season," said Andreas Grabner, technology strategist at Compuware APM. "They need to invest early on in testing. More and more people are shopping online, and especially on tablets and smartphones."

The mobile shopping boom
Compuware predicted in its DevOps Survival Guide for the 2013 shopping season that more than 50% of online customers will shop using mobile devices, so it's essential for developers to extend testing to smartphones and tablets to make sure their apps and content are optimized.
For businesses relying heavily on holiday sales, like personalized gift retailer Things Remembered, load testing desktop and mobile website functionality becomes the most important step in preparation.
"The growth of tablets has shaken the computing industry to its core," said Things Remembered senior vice president and CIO Mark Lilien. On Oct. 17, he talked in a Compuware-sponsored webinar about his company's approach to load testing for this holiday season.
(An example of a flawed rollout)
"We actually have a code freeze before we start load testing," Lilien said. "We allow developers to change content, but we stop changing features and fixing defects."