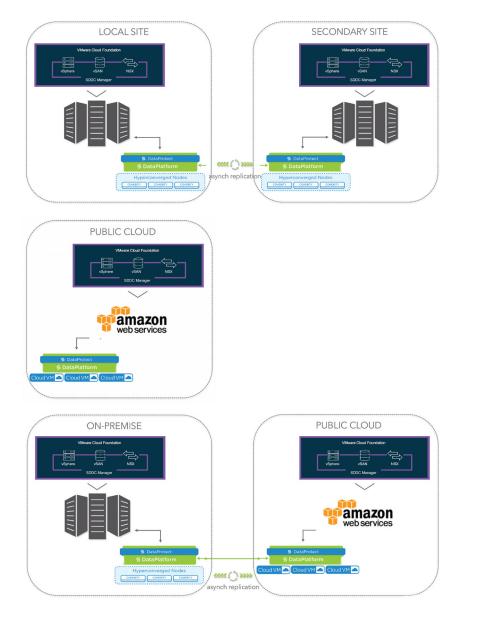 Recoverability is one of the major challenges enterprises face with their cloud infrastructures today. Cohesity and VMware are addressing this problem with a new joint solution, which delivers simple data protection, data center recovery in less than 15 minutes, and a multi-cloud data fabric to compliment the VMware Cloud Foundation (VCF).
The joint solution extends VMware Cloud Foundation with Cohesity's Hyperconverged Secondary Storage platform, which provides enterprises with a hyperconverged infrastructure that spans primary infrastructure and secondary storage across hybrid clouds.
For instance, it can be used for simple data protection and sub-15 minute recovery of a VCF Stack. According to Cohesity, it provides a backup and recovery solution that is fully converged on its Cohesity Hyperconverged Secondary Storage platform. By providing simple data protection on both VCF VMs and Workload VMs, it reduces TCO by 50% or more, according to the company.
"The only thing businesses really want from their backup solution is recovery," said Howard Marks, founder and chief scientist at DeepStorage, an independent test lab that evaluates storage products. He highlighted the instant recovery feature of a VM, and said that "Cohesity recovering a whole data center in under 20 minutes is a game changer."
The solution can also be used as a multi-cloud data fabric for cloud recovery, testing, development and analytics. With the platform's built-in capabilities, it can move data to the major public clouds.