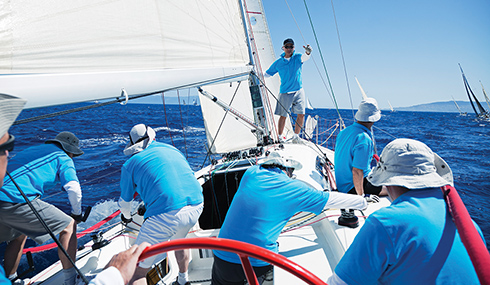 As agile practices extend out vertically and laterally, an organization's ability to manage resources and change is continually challenged. Velocity can suffer, team members can burn out, and outcomes may be less than optimal, but a few simple adjustments can help overcome obstacles and minimize friction.
Have the right resources in place
Agile teams usually involve several stakeholders, but not all of them may be as involved or committed as they should be. "While it's still a challenge to collaborate across development and testing, most companies have at least begun to integrate those two roles effectively," said Pete Behrens, founder and president of Trail Ridge Consulting, an agile consulting form. "Where you start to see some challenges are with the more auxiliary roles and the roles that don't typically have to be on every team."
When forming cross-functional teams, organizations sometimes focus on roles but overlook the necessary skill sets. Damon Poole, chief agilest at IT recruitment firm Eliassen Group, said that when people organize teams by roles, teams can balloon to 20 people—including a developer, a quality assurance engineer, a database administrator, a graphics designer, an architect, a user experience designer, platform experts, a product manager and a Scrum Master—when a group of five to nine multitasking team members may have all the skills necessary to do the job.
"One of the mistakes I see is people thinking about agile in terms of development," said Poole. "They've got their developers to go agile but they haven't gotten the business, QA and architecture."
Even when the various stakeholders have bought into the idea of agile, they may not understand the full scope of their responsibilities or have the organizational support they need to support the team effectively.
"We've seen a common trend recently where you have someone who comes to the meetings and sits in because the real people with business ownership are just too busy," said Dennis Bowne, managing director at technology consulting firm CapTech Consulting. "That's a sign that the business needs to understand how their jobs are changing as the business transforms down the agile pathway."
Behrens said one lingering challenge is the contractual relationship between business and IT. "If the organization expects the team to be on the IT side, the business is going to provide input but not really participate," he said.
Quite often, agile ways of working can be at odds with the way things have always been done. The challenge is figuring out how agile can be applied effectively within the context of a group or organization and what organizational change is necessary to support it.