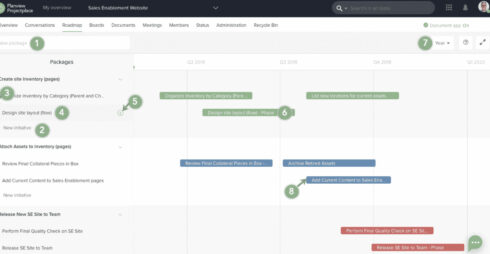 Planview has introduced Planview Roadmaps, a solution that integrates strategy, team plans, and execution into one cohesive view. This tool enhances business agility by allowing organizations to observe and respond to changes across various teams, methodologies, and tools.
"Enterprise survival relies on an organization's ability to quickly adapt and pivot to market shifts and customer needs, yet a staggering 85% of executives say their company's ability to adapt to change falls short," said Razat Gaurav, CEO at Planview. "Planview Roadmaps acts as the connective tissue between strategy and work, connecting every team with unprecedented visualization across the business. This enables executives to detect and respond to changes swiftly, ensuring that strategic pivots cascade seamlessly to the team level, eliminating uncertainty around executing strategic initiatives. The future of connected work is here, empowering organizations to thrive in this fast-paced environment."
Planview Roadmaps offers a connected and dynamic view of work, allowing organizations to adapt to change by providing visibility into work progress and dependencies. This enables swift responses to changes and delays. Leaders and teams can plan and adjust more efficiently by mapping initiatives to outcomes across all teams, ensuring organizational alignment even in the face of changes, according to the company. 
Planview Roadmaps accommodate various organizational operating styles, such as traditional and Agile teams. They facilitate shared knowledge of interconnected efforts and their outcomes, enabling leaders and teams to manage dependencies effectively. This helps reduce delays, with built-in collaboration features fostering closer teamwork across different methodologies, the company noted.
According to Planview, with Planview Roadmaps, teams can connect strategy with outcomes and team milestones, mapping work to critical outcomes and ensure progress on most critical initiatives. Additionally, because plans, strategy, and outcomes are all visible in one view, organizations can confidently articulate the impact of initiatives and how programs are progressing to drive business change.