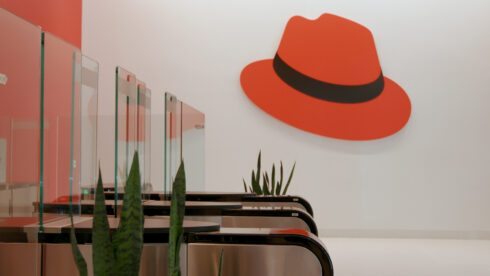 Today at KubeCon + CloudNativeCon North America 2023, Red Hat announced a number of updates to its portfolio.
First, the company announced the general availability of Red Hat Device Edge, which was created to provide a platform for deploying devices at the edge. It includes an operating system optimized for the edge and a supported distribution of the lightweight Kubernetes project MicroShift, providing customers with two deployment options.
According to Red Hat, other benefits include a minimal footprint, a consistent operational experience, workload flexibility, and simplified deployment.  
Next, it released Red Hat OpenShift 4.14. The latest version includes the general availability of hosted control planes, which reduces management costs, improves cluster provisioning time, helps overcome limitations due to cluster scale, and decouples control planes from workloads for greater security. Red Hat claims that hosted control planes can save 30% in infrastructure costs and 60% in developer time. 
Other capabilities include the ability to run virtual machines and containers side by side using Red Hat OpenShift Virtualization, support for NVIDIA GPU accelerators, and the availability of Red Hat OpenShift Dedicated on Google Cloud Marketplace. 
The company also revealed it has donated five new plugins to Backstage, which is a framework for building developer portals. The technologies that correspond to the new plugins include Azure Container Registry, JFrog Artifactory, Kiali, Nexus, and 3scale. 
This isn't the first time Red Hat has contributed to the Backstage community. In 2022, the company first joined that community and then donated five plugins back in May of this year. Those plugins include Application Topology for Kubernetes, Multi Cluster View with Open Cluster Management, Container Image Registry for Quay, Pipelines with Tekton, and Authentication and Authorization with Keycloak. 
"We believe the future of developer productivity depends on the continued evolution and innovation of projects like Backstage, and we're focused on making this future a reality through contributions that help simplify, extend and accelerate the development process," said Balaji Sivasubramanian, senior director of Developer Tools Product Management at Red Hat. "Donating these plug-ins to the Backstage community is a reflection of Red Hat's commitment to helping developers meet the demands of today as they innovate for tomorrow."
 Finally, Red Hat launched Ansible Inside, which allows developers to embed Ansible Playbooks inside their applications. According to the company, this offering was built for customers who want to embed automation in their applications, but don't require all of the capabilities offered by Ansible Automation Platform.