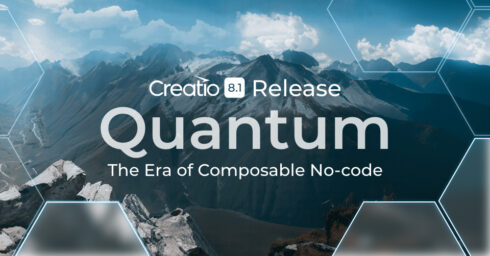 Creatio has launched Creatio Quantum, which marks a shift to a composable architecture. This architecture offers a hierarchy of pre-built components and blocks that empower users to create highly customized solutions using no-code. 
This approach enables organizations to adapt quickly to changes, making application and workflow automation deployment faster and easier. Additionally, Creatio Quantum introduces new components, generative AI, and a governance app, providing users with greater freedom in automation, the company explained.
With the introduction of Quantum, Creatio now fully embraces a composable approach, constructing all product functionality using pre-built components and blocks. At its most fundamental level, this consists of elements like widgets or sets of fields.
Creatio has disassembled all features of its CRM suite into components, blocks, and apps. This not only allows users to construct distinctive solutions using pre-made components and blocks but also enables them to utilize pre-built apps to meet their specific needs.
A highly sought-after feature, generative AI, has now been integrated into all of Creatio's products, using models from OpenAI. According to Creatio, generative AI complements and expedites the no-code development process by automatically generating templates, components, or entire applications based on user-provided text input. This significantly reduces the time and effort required by no-code app creators to transform basic requirements into prototypes.
The launch of Quantum takes a further step in enabling businesses to adapt, create, and innovate with unparalleled efficiency, Creatio added.