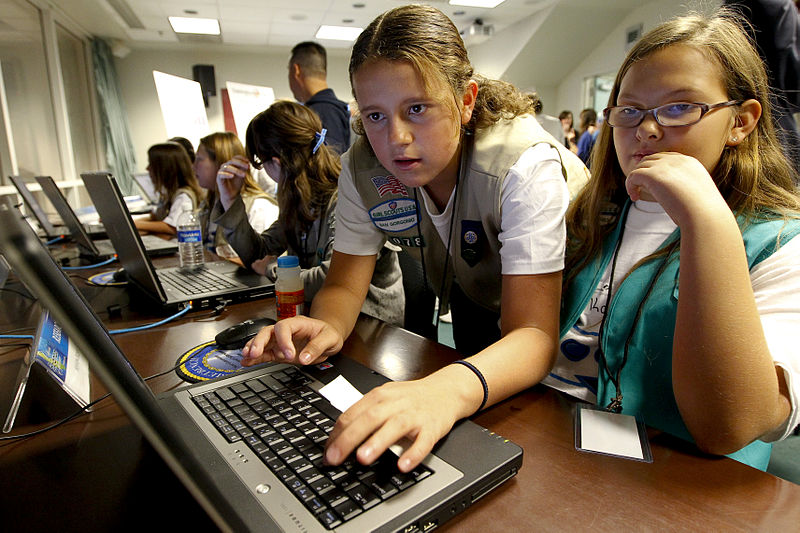 We are facing a far greater problem than the gender imbalance in the technology industry: Women are on the cusp of becoming extinct in the field. There have been numerous attempts to engage women in computer science and to make software companies more diverse, but those attempts have failed to make a dent in the issue.
A recent report from Accenture and Girls Who Code, an organization dedicated to closing the technology gender gap, revealed that the number of women in computing in the United States will likely fall below 22% by 2025. If the number continues to drop, women will be squeezed out at perhaps one of the most important sectors of the economy: technology.
"This decline is unacceptable, and swift and decisive action is needed to ensure that young women don't lose the race for the high-value jobs at the heart of the digital economy," said Paul Daugherty, CTO of Accenture.
Technology plays a role in our everyday lives. It is changing the way we interact with each other, the way we work, and even the way kids learn. Technology touches every industry, and it will be a huge loss to women if we miss the opportunity in shaping the future of technology.
They will also miss out on the jobs available in the digital economy. "Last year, there were 500,000 new computing jobs available in the U.S., but only 40,000 new computer science graduates available to fill them," said Daugherty. "This shortage will continue to grow as rapid advances in mobile, cloud, analytics and artificial intelligence technologies continue to redefine business and society, threatening the competitiveness of the global economy. Unlocking the large pool of female talent can solve this issue and enhance the vibrancy of the technology industry."
But why has it become such an ordeal to close the gender gap and get more women interested in computer science? The problem is that exposure isn't enough to greatly boost the percentage of girls who want computer science careers, Daugherty explained.
It isn't enough to enroll girls in computer science classes. It isn't enough to talk about the problem. We have to make big changes in the way we go about things and the way we think if we want to see big results. We have to get girls more interested at a young age, and to do that we need to come up with more fun and engaging ways for girls to learn about code. Too often the tools, toys and games that promote computer science fundamentals are geared toward boys. Too often the classes and courses are focused on males. Our own perceptions and social factors point us to a belief that computing is geeky or for boys. For instance, companies and schools can design computer games for girls, provide girls with female role models in school, create a supportive female environment, and offer summer immersion programs in coding.
"We must act in more targeted ways to tackle the unique barriers that occur at each stage of a girl's education," said Daugherty. "It will require tech companies, schools, governments and not-for-profits all working together to introduce girls to computing at a younger age, inspiring and sustaining their interest throughout their education."