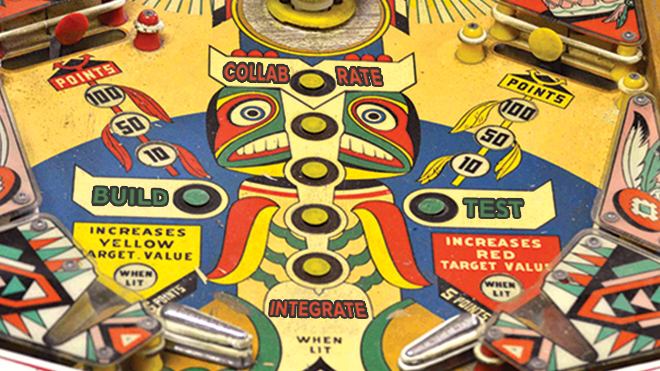 For developers and enterprise teams, application life-cycle management in today's development climate is an exercise in organized chaos.
As movements such as agile, DevOps and Continuous Delivery have created more hybrid roles within a faster, more fluid application delivery cycle, there are new definitions of what each letter in the ALM acronym means. Applications have grown into complex entities with far more moving parts—from modular components to microservices—delivered to a wider range of platforms in a mobile and cloud-based world. The life cycle itself has grown more automated, demanding a higher degree of visibility and control in the tool suites used to manage it all.
Kurt Bittner, principal analyst at Forrester for application development and delivery, said the agile, DevOps and Continuous Delivery movements have morphed ALM into a way to manage a greatly accelerated delivery cycle.
"Most of the momentum we've seen in the industry has been around faster delivery cycles and less about application life-cycle management in the sense of managing traceability and requirements end-to-end," said Bittner. "Those things are important and they haven't gone away, but people want to do it really fast. When work was done manually, ALM ended up being the core of what everyone did. But as much of the work has become automated—builds, workflows, testing—ALM has become in essence a workflow-management tool. It's this bookend concept that exists on the front end and then at the end of the delivery pipeline."
Don McElwee, assistant vice president of professional services for Orasi Software, explained how the faster, more agile delivery process correlates directly to an organization's bottom line.
"The application life cycle has become a more fluid, cost-effective process where time to market for enhancements and new products is decreased to meet market movements as well as customer expectations," said McElwee. "It is a natural evolution of previous life cycles where the integration of development and quality assurance align to a common goal. By reducing the amount of functionality to be deployed to a production environment, testing and identifying issues earlier in the application life cycle, the overall cost of building and maintaining applications is decreased while increasing team unity and productivity."
In addition to the business changes taking place in ALM, the advent of agile, DevOps and Continuous Delivery has also driven a cultural change, according to Kartik Raghavan, executive vice president of worldwide engineering at CollabNet. He said ALM is undergoing a fundamental enterprise shift from a life-cycle functionality focus toward a delivery process colored more by the consumer-focused value of an application.
"All these movements, whether it's agile or DevOps or Continuous Delivery, try to take the focus away from the individual pieces of delivery to more of the ownership at an application level," said Raghavan. "It's pushing ALM toward more of a pragmatic value of the application as a whole. That is the big cultural change."