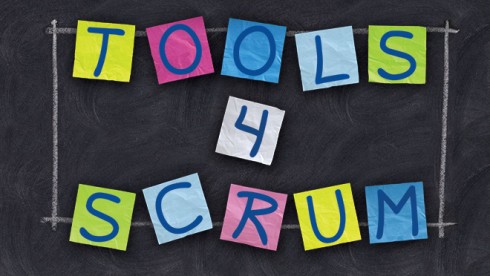 Providers of tools to facilitate Scrum in agile processes will readily admit that software developers don't necessarily need specific tools to do Scrum effectively. But tool providers agree that a good tool can ease Scrum adoption, and automate and simplify the Scrum process.
"If you have a co-located team, start with the simplest tools such as a whiteboard and sticky notes. That way you can focus on the process itself, as these simplest of tools encourage communication and creativity," TargetProcess CEO Michael Dubakov said.
"Smaller teams certainly don't need a Scrum tool," Atlassian's CEO Mike Cannon-Brookes said. "But the key reason to use a tool is that a tool can ease your Scrum adoption. It automates and simplifies manual Scrum processes, allowing the team to focus on their agile transformation."
"Most agile gurus would say you don't need tools, you just need a paper and a pencil and a whiteboard," said Laszlo Szalvay, VP of CollabNet's Scrum Business Line. "But here's my take on it: You can do that with one team, maybe two teams, max three teams. But guess what? When I go into a large company that has 10,000 software developers, not so much. And when their 10,000 software developers are split across 17 locations, good luck. That's when you need a tool."
Large or distributed teams need something unified in which to store and organize all their data, plan sprints, do trending and analysis, and track progress. With increasing proportions of the workforce working from home, as well as the further geographic dispersal of teams, an effective, Web-based Scrum tool becomes absolutely essential.
And as teams mature further in their Scrum approaches, they tend to find a tool essential for other reasons. "Managing the ordered backlog of work to be done in the future becomes impossible as the number of user stories grows and input from other individuals needs to be captured," Cannon-Brookes said.
During sprints, teams find it hard to manage the work in-flight, and they need a way to share their progress with other people in the organization. Over time, keeping track of the results of particular sprints and the amount of work being completed from sprint to sprint becomes onerous.
"Tools mitigate these problems," Cannon-Brookes said. "One of the major reasons a Scrum tool is so important in today's world is the change in workplace arrangements. Recent statistics show that less than 30% of teams are completely co-located. This means that physical wallboards and standup meetings are either much less valuable or simply ineffective."