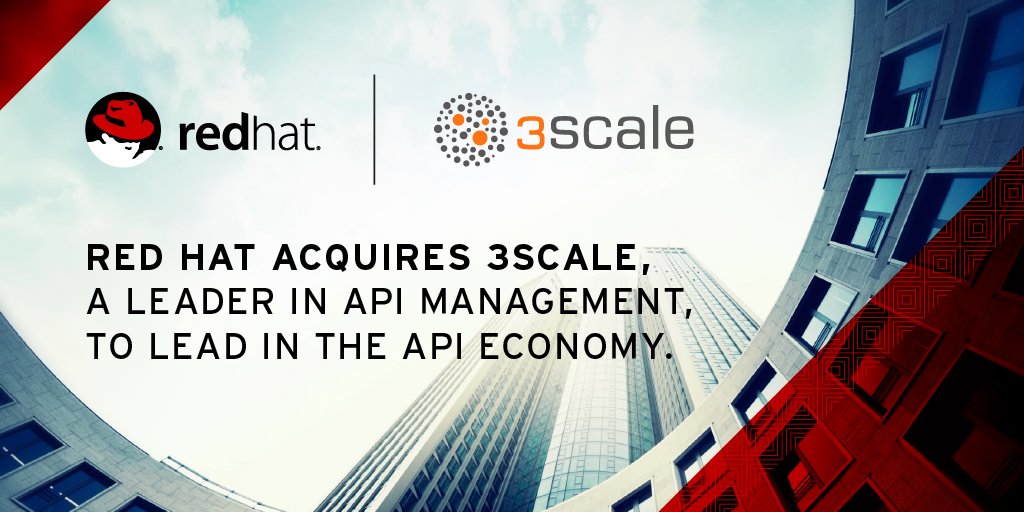 Red Hat is getting deeper into the API economy. The company just announced it has entered into a definitive agreement to acquire 3scale, a company with technology that manages application programming interfaces.
"This is going to be another growth driver for Red Hat and is a great tie-in with their mobile offering," said Al Hilwa, program director of software development research for IDC. "Red Hat acquired FeedHenry almost two years ago and got some back-end capabilities at the time, but 3Scale takes Red Hat's API capabilities to a whole other level with its API-management offering."
(Related: Red Hat updates Software Collections and Developer Toolset)
APIs have been on the rise as of lately. Last year, Forrester predicted 40% of U.S. companies would be moving to API-management solutions by 2020, and investments would quadruple in order to provide support. In addition, Red Hat believed APIs are a significant piece to today's digital transformation.
"Mobile apps for customer engagement need APIs to link to enterprise data and transactions," wrote Forrester in its report. "Across a firm's customer experience ecosystem, APIs allow a combination of internal and third-party players to deliver seamless customer value. Whether the need is process optimization, new revenue streams, Internet of Things (IoT), predictive analytics, or something else, APIs facilitate exchange of diverse information and business process flows within and between organizations."
3scale was designed as a way for organizations to manage and use APIs in today's digital world. The company provides a hybrid API-management solution that separates cloud management from the API gateway to enable flexibility, performance and scale.
According to Julie Craig, research director for Enterprise Management Associates (an analyst and consulting firm), this acquisition is a natural extension of the companies' already standing business and technical collaboration. Red Hat and 3scale have been working together since 2015 when the two partnered together on an API-based application development platform. Recently, 3scale announced a containerized version of its API Gateway for Red Hat OpenShift.
While the integration between both 3scale and Red Hat's solution has already been in place, Craig believes this is an instrumental step in Red Hat's mission to fully support the API economy. "[It] lacked a production-grade API delivery platform. This was a significant gap, since APIs are the 'glue' supporting applications deployed via container-based microservices," she said.
Going forward, Red Hat seeks to repackage 3scale from an "as-a-service" solution to an on-premises solution.
"APIs play an important role in helping to accelerate innovation and business growth in the digital economy," said Craig Muzilla, senior vice president of application platforms business at Red Hat. "With digital transformation initiatives identified as a top priority for organizations today, API management has become the foundation for exposing those APIs for better use, performance, and value creation. 3scale complements our existing middleware product portfolio and Red Hat OpenShift by enabling companies to create and publish APIs with tools such as Red Hat JBoss Fuse, and then manage and drive adoption of those APIs once they have been published."