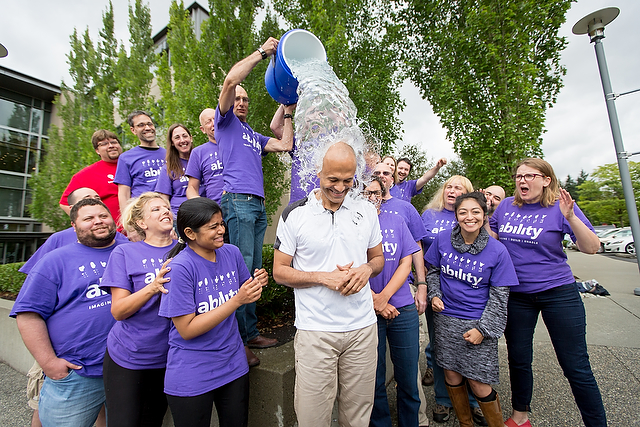 The ALS ice bucket challenge has made its way to Microsoft. Former pro football player Steve Gleason, who is living with Amyotrophic Lateral Sclerosis (ALS), challenged Microsoft CEO Satya Nadella to pour a bucket of ice water on his head as part of the ALS awareness campaign.
"For my not naked ALS #icebucketchallenge I nominate @Microsoft @satyanadella. Hackathon to ice-a-thon," Gleason tweeted.
The winning team of Microsoft's internal Hackathon, Ability Eye Gaze, had the honor of dumping the bucket of ice water on Nadella.
"From personal experience, it is better to have your head in the clouds than under a bucket of ice," Nadella said.
Nadella now has challenged Amazon executives Jeff Bezos and Larry Page to take their own bucket challenge.