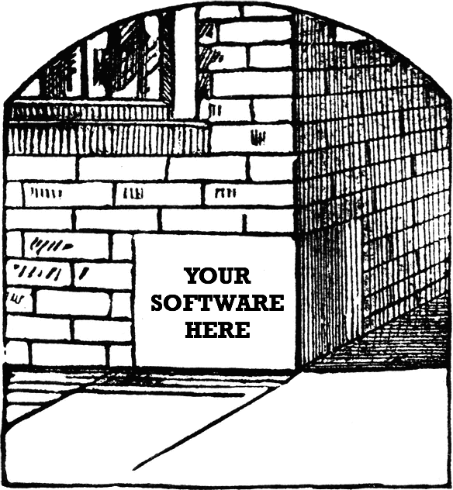 Having been the first to move on advanced digital customer experiences, consumer-brand companies like GE, Home Depot, Lowes, Coca-Cola, and Under Armour/MapMyRun learned that the platforms for their modern digital apps are as crucial to their success as investments in capital, supply chain, labor, and product management. Yet, in the age of the customer, these brands are struggling when trying to answer one crucial question: "What's our digital platform?"
The recent explosion of digital customer experiences is raising the bar on customer operations—and shifting how brands think about application platforms. The customer experience must now span not only digital touchpoints, but also apps and services in corporate data centers, from commerce providers, social networks, and in connected devices. Why? To reach customers wherever they are and whenever opportunities arise to win them over them with personal, contextualized interactions (all supported by customer operations processes). Failing to do so will leave customers disappointed, demotivated and disconnected.
A modern fitness experience with the MapMyRun app shows how UnderArmour bridges services in consumer, commerce, corporate and connected devices to provide an engaging, immediate and personal experience for one customer.
Consumer and connected: The MapMyRun app tracks Bill throughout his run, serving as a virtual coach. It uses sensor and GPS data from the phone to give him up-to-the-second feedback on his pace, distance, duration, caloric burn, route and speed.
Corporate: MapMyRun can connect to Bill's social network of runners, finding that his friend Susie is running at a pace he aspires to match. By tapping corporate customer records, MapMyRun connects their runs, placing Susie, virtually, on Bill's run through Live Tracking.
Commerce: MapMyRun's partner Under Armour's tracking database notifies Bill that he just hit 300 miles on his running shoes, so it's time to get a new pair. The app then offers to take Bill's order on the spot, rather than visit the UnderArmour website.
The rich, unified experience MapMyRun offers Bill is what brands should aspire to deliver to their customers. But as they attempt to tackle customer scenarios that cross all four domains, brands should expect to encounter a new set of boundaries.
One platform to bridge all domains does not exist and is an impossible dream in application development because each domain employs its own application platforms, protocols, data models, trust expectations, methods, talents, and business ownership. Instead, developers will need to employ three categories of interconnection services to achieve this goal, creating "one platform to rule them all."
Experience platform services: These services assume customers will use different channels as appropriate, creating a need for the visual experience and application behavior to be both consistent and responsive across devices.
Insight platform services: These services calculate the customer's context and situation, relying on analytics services that are fast enough to recognize situations and opportunities based on real-time data from sensors.
Application platforms: These platforms run app services, help weave independent services into cohesive customer experiences through API management and orchestration, and provide key application support functions, including identity and permissions coordination.
Answering the crucial question
The next digital apps platform will be a cornerstone of every business, and brands need to look to vendors that are investing across all four domains. When attempting to define the best platform for modern digital apps, brands will look to vendors for solutions—and find great variations. Two vendors (Microsoft and Google) deliver on all four domains and interconnection services. Other vendors have gaps in their product portfolios. For example, IBM, SAP and Oracle are strongest in the corporate domain but are weak in the consumer and commerce domains, while Apple and Amazon are strongest in the consumer and commerce domains but are weak in the corporate domain.
Google and Microsoft also offer strong products and services to interconnect the domains, including digital app design guidance (Google's Material Design and Microsoft's Modern UI Style), data and analytics (Google's BigQuery and Microsoft's DocumentDB), and public cloud offerings (Google's GCP and Microsoft's Azure).
Understanding the capabilities of each vendor to deliver on the consumer, commercial, corporate and connected domains—particularly those that interconnect domains—will determine who ultimately wins in delivering the digital app platform of the future. Brands need to start specifying their needs now in order to engage with the strategic vendor that will help them win, serve, and retain customers in today's digital world.