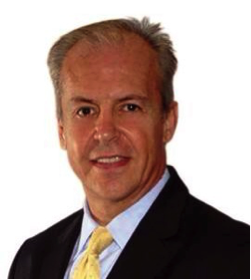 The Scrum Alliance is changing gears with its newly announced CEO, Manuel Gonzalez. This marks the first time the alliance has appointed a CEO.
"Scrum Alliance's Board of Directors had many discussions about the search for a CEO and the skills we felt a good candidate would need to fill the role," said Harvey Wheaton, chairman of the Scrum Alliance board. "We had more than 200 applicants for this position and spent many months searching and interviewing candidates to be sure we got the best person for the job. With Manny, we are confident we have made the right choice."
(Related: How to do Scrum in today's development environment)
According to the Alliance, Gonzalez's experience, personality and background aligned with the organization's needs. He has more than 37 years of experience from a range of business areas and expertise in nonprofit and corporate sectors worldwide.
"I am excited at this opportunity to come work with such an incredibly passionate and talented group of dedicated professionals and practitioners helping to transform the world of work," said Gonzalez.
In preparation for this week's Agile2015 Conference, SD Times spoke with Gonzalez about his vision for the Scrum Alliance and the methodology.
SD Times: Why do you think the Scrum Alliance chose you as its CEO?
Gonzalez: Well, I think the board was very wise to identify the different phases organizations go through. My predecessor did a great job of preparing the organization through the early stages, but then you get to the point where you need a different type of expertise or leadership to get the organization to the next level. I believe the board had identified that need for the organization and began to look for that skillset and leadership style that was going to be able to move the organization to that next level in a very strategic manner.