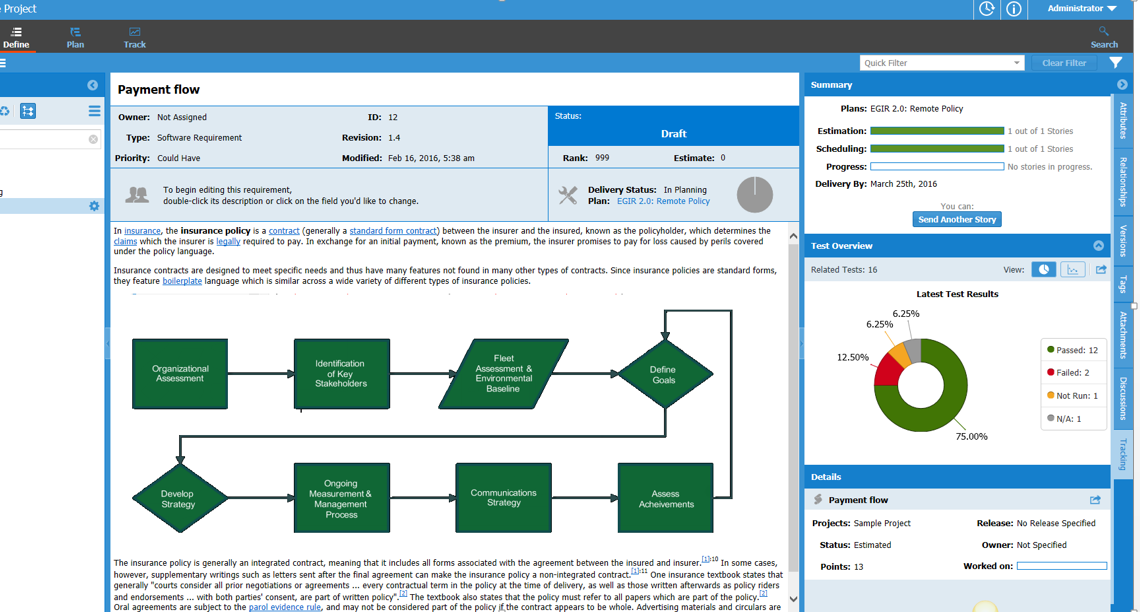 Micro Focus wants to give organizations the confidence they need to ensure their business requirements are aligned with their agile goals. The company announced Atlas 3.0, its business requirements and delivery platform, with visibility into quality metrics to help businesses make faster and better decisions about the application delivery life cycle.
"Atlas 3.0 incorporates testing quality metrics into the application delivery life cycle, and helps ensure that the right solution will be delivered quickly and efficiently, the first time," said Renato Quédas, vice president of solution strategy at Micro Focus. "Business stakeholders demand DevOps teams to innovate faster. In an effort to deliver the latest, most advanced applications, DevOps teams need to be confident that the new functionalities will meet the business needs and exceed customer expectations."
(Related: Amadeus emphasizes best practices in planning tool)
According to the company, businesses need to be able to develop, test and deliver applications in today's fast-paced world, and to do so they need to be able to effectively manage agile communications to ensure the development process adapts as their needs change. Atlas 3.0 aims to achieve that need by giving development teams the ability to easily define and track business needs independently or in cadence with an agile team.
New features of the platform include the ability to review and evaluate the results of evolving business needs with details on how requirement versions have changed over the project's life; assess potential impact of new requirements through diagrams that display the relationship between requirements and identify interdependencies; the ability to communicate and exchange ideas and concepts between business and development teams as requirements are developed and clarified; and the ability to translate the progress of agile teams into the context of customer expectations.
In addition, the latest release integrates with multiple test-management platforms to give organizations and teams the ability to plan test suites, define test cases and execute quality management.