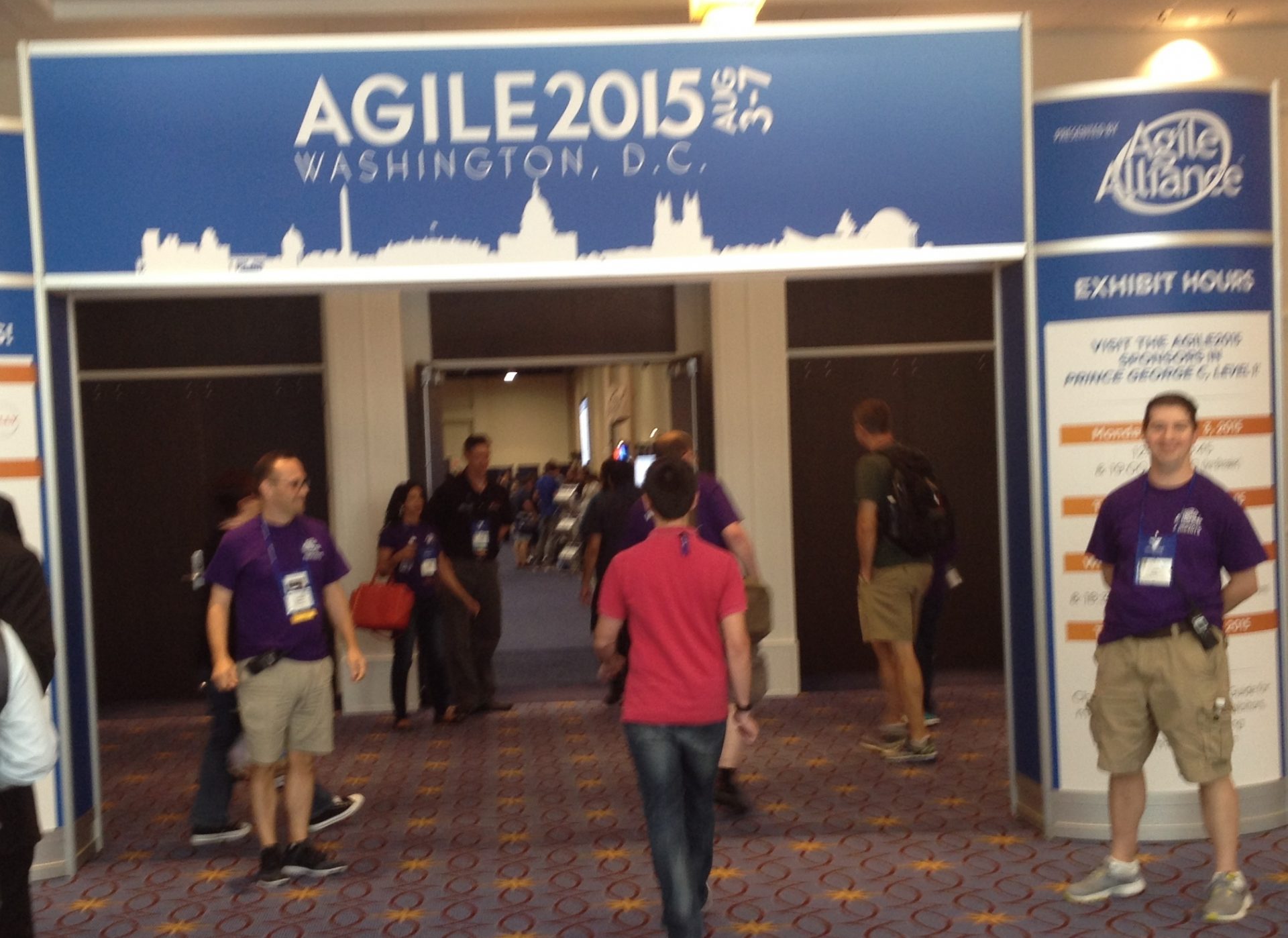 There was a central theme at this week's Agile 2015 conference in Washington, and that was trying to understand and succeed at scaling agile beyond software development and into other areas of the enterprise.
"There is a lot of scaled agile here," said Ryan Polk, VP of engineering at Rally. "Most of the companies here are talking about agile at scale; not a lot of them have a lot of experience in it, but they are at least talking about it. There is definitely a direction, and…we are not fighting about how to do user stories anymore. We are not fighting about what type of story estimate you need to do. It is how do we do this across a thousand of developers, and that is the problem everyone is trying to solve."
(Related: Improv lessons highlight agile's abilities)
Aside from the dozens of classes talking about what scaling agile can do for your organization, the conference also showcased classes covering what to think about before going agile, agile testing, and project management. It also provided a forum for companies to display their latest agile solutions.
AgileCraft unveils T-Rex
AgileCraft announced a new product designed to collect the data from team tools. The Team Reconciliation and Extraction engine (T-Rex) allows teams to work in the tool of their choice while normalizing data for the organization at the program, portfolio and enterprise levels.
"An open platform that allows all team-level tools to consolidate data for analysis and reporting at the program, portfolio and enterprise level is what the industry has been missing," said Scott Blacker, vice president of products at AgileCraft. "By de-risking the team-level transition from one tool to another, T-Rex eliminates one of the largest organizational barriers to scaling agile to the enterprise."
Hansoft releases Hansoft X and Hansoft 9
Hansoft provided Agile 2015 attendees with a sneak peek of its upcoming solution, codenamed Hansoft X. The latest solution focuses on organizing work in an app, and it is designed for everyone in the software development life cycle. It will be a cloud-based product built for mobile and Web development.
Hansoft also announced the release of Hansoft 9, with a new UI designed to improve team collaboration and to provide better contextualization and visuals. In addition, defect tracking has been improved to help minimize technical debt.
Tasktop updates Sync and Data solutions
Tasktop is updating its Sync and Data solutions to connect everyone in the software life cycle.
The latest version of its integration server Sync adds artifact relationship-management capabilities to mirror artifacts and their relationships, and it provides support for CA's Harvest, HP's PPM, IBM's Blueprint, and iRise.
Tasktop Data features an improved user experience to allow anyone in the software life cycle to create a data warehouse without having an extensible knowledge of tools. In addition, it adds supports CA's PPM; HP's PPM; IBM's Bluemix, Blueprint, ClearQuest and RTC; iRise; and Microsoft's Team Foundation Server and Visual Studio Online.
ThoughtWorks provides first preview of Mingle Plus 2.0
ThoughtWorks gave attendees an inside look at its upcoming enterprise agile solution. Mingle Plus 2.0 features improved tracking, planning and portfolio management; a more flexible framework to accommodate custom workflows; the ability for teams to work in the workflow of their choice; a new Dependency Board for visualizing cross-program and cross-team dependencies; and real-time tracking.
"Mingle Plus 2.0 brings the values of agile to the enterprise level without sacrificing visibility, flexibility or team productivity," said Chad Wathington, managing director of ThoughtWorks. "Mingle helps managers give their teams independence while also providing managers the information they need to make data-driven decisions and plan next steps."
VersionOne launches TeamSync in latest Summer Release
VersionOne is unveiling a new solution to provide deeper visibility and alignment in its latest Summer Release. TeamSync is designed to integrate agile team tools into the VersionOne Enterprise Agile Platform in order to give a single view into the software development life cycle, as well as to provide better forecasts, planning and predictability.
"Today, companies around the world are seeking to achieve enterprise agility," said VersionOne CEO Robert Holler. "At VersionOne, we know that this can only be achieved by people working together at all levels of their organizations. TeamSync gives leaders the unified, high-level visibility they need, while giving teams flexibility to develop and deliver high-quality software faster."
The Summer Release also features DevOps automation, enterprise budgeting, TeamRoom Scorecards, and the ability to create communities within the platform.