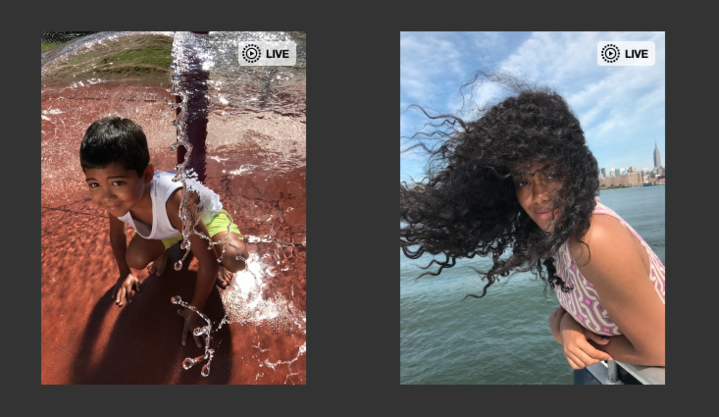 Apple has announced a new Live Photos API for developers. The JavaScript-based API, LivePhotosKitJS, enables developers to provide Live Photo features on iOS and macOS. Live Photos enables users to relive their favorite moments with images that provide both movement and sound. In addition, the company is providing SDKs to help developers build apps that support Live Photos.
"The JavaScript API presents the player in the form of a DOM element, much like an image or video tag, which can be configured with photo and video resources and other options, and have its playback controlled either programmatically by the consuming developer, or via pre-provided controls by the browsing end-user," the company wrote.
Lyrebird launches voice imitation algorithm
Lyrebird, a Montreal-based artificial intelligence startup, today unveiled its voice imitation algorithm. The algorithm can mimic a person's voice and have it read text with a given emotion, based on an analysis of a few dozen seconds of audio recording.
Lyrebird uses deep learning models developed at the MILA Lab of the University of Montreal. Its three founders are PhD students at the university: Alexandre de Brébisson, Jose Sotelo and Kundan Kumar. The startup is advised by three professors: Pascal Vincent, Aaron Courville and Yoshua Bengio.
Lyrebird will offer an API to copy the voice of anyone, and the API is designed to be "robust enough" to learn from noisy recordings. Demos and examples of how the algorithm works can be found here.
arkOS is being discontinued
The arkOS project, which is a derivative of Arch Linux and Arch Linux ARM, is being discontinued. The source code will remain available and it can be used by anyone pursuant to the license.
According to Jacob Cook, arkOS's primary developer, the project has suffered from a common problem in open source: There is more work that needs to be done and not enough developers available to do so, he wrote in a blog. Cook hopes developers will still use bits and pieces of this project so it can live on in other open-source projects.
Augumenta releases the Augumenta Studio
The augmented reality app and development tool provider Augumenta is releasing a tool for developing AR applications. Augumenta Studio is a new cloud-based tool that provides developers with pre-built tools, libraries of control elements and the company's VR virtual surface tools and gesture-control software.
With the new solution, developers can choose through a variety of controls and instruments, define and link data sources, and confirm interaction commands used to operate controls.
The solution also supports app design for the company's SmartPanel app template. SmartPanel is a solution that gives workers with smart glasses the ability to see and operate virtual control panels for machines.