The Palo Alto-based artificial intelligence startup Ozlo is being acquired by Facebook as a way to build out its virtual assistant in Messenger. Ozlo is a personal assistant and AI system that reads through information provided by partner apps and websites. He sifts through all of this information to answer user's questions and learn more about them.
Ozlo was built so people could connect with each other, gather information, and discover new digital services. The team has created AI technology that uses data to understand "real world nuances," and the next step in its journey is with Messenger, according to Ozlo.
"By joining a team that shares our values and our vision, we will be able to continue to work on building experiences powered by artificial intelligence and machine learning," reads the message on Ozlo's site. "There's a lot more for us to explore ahead and we're excited to bring our technology to the Messenger community."
Eliminating downtime with StatusPage Uptime Showcase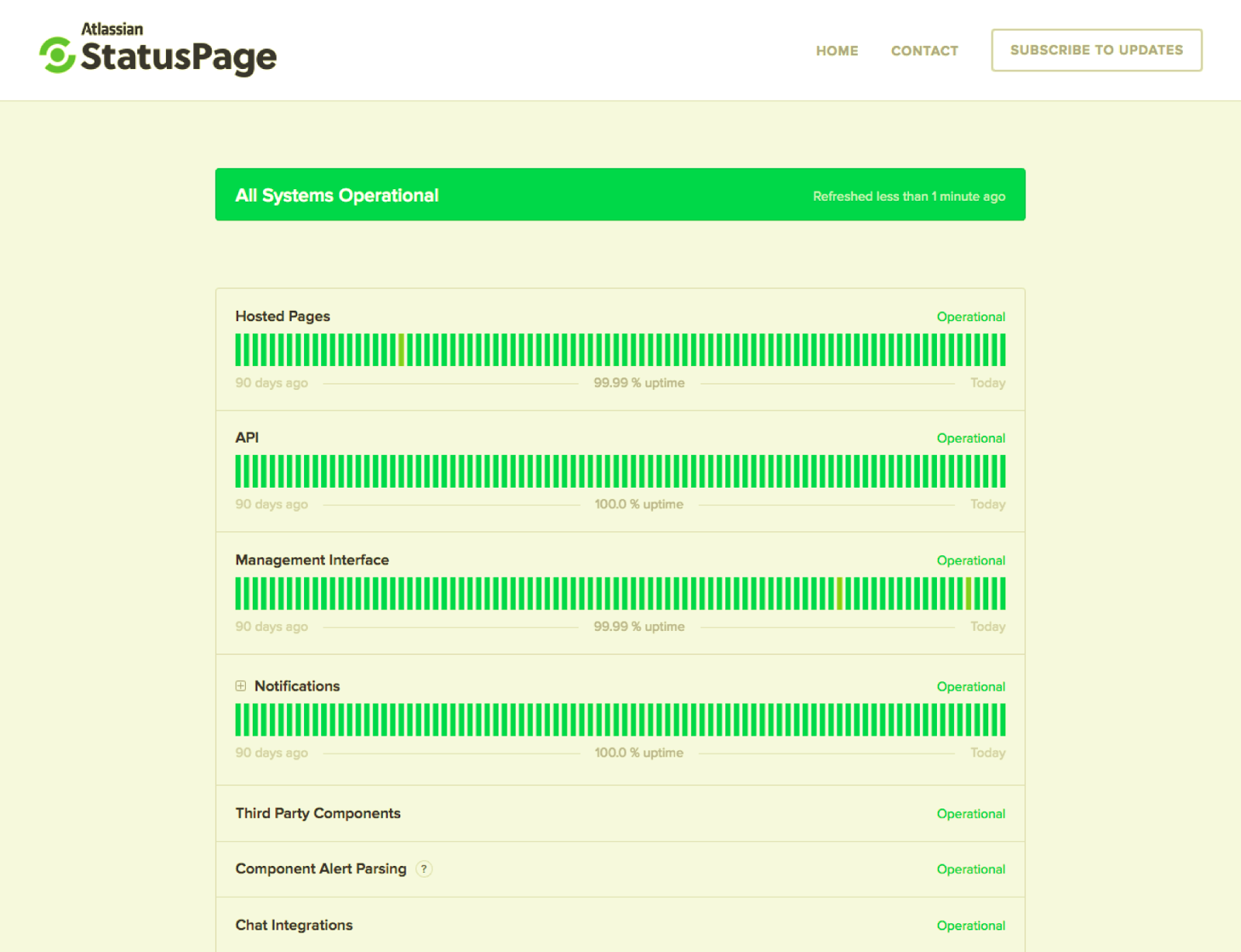 Atlassian's StatusPage announced Uptime Showcase, a new tool to highlight the historic health of a service in a visual, easy way to understand.
Right now, StatusPage provides customers like Shopify, Square, and New Relic with a communication tool which provides users information when an online services experiences downtime or an outage. According to the company, customers can easily showcase their historical performance and reliability during sales cycles, and they can make sure uptime is a competitive differentiator.
Uptime Showcase also comes with a new calendar view, which gives teams insight into their incident history page. Visitors can view historical availability by month and scroll through prior months. Uptime Showcase is available to all customers and can be enabled from the StatusPage Dashboard.
AppViewX launches AUTOMATION+
AppViewX launched AUTOMATION+, a way to enable faster application delivery while enforcing compliance and governance. This product is also targeted to NetOps (network operation) teams.
"Agile, DevOps, IoT, cloud, and software-defined infrastructure require NetOps to deliver application and network infrastructure services faster than ever before," said Manny Rivelo, CEO of AppViewX. "Today, the service requests performed by NetOps are complex, manual, and time consuming. With automation, NetOps can stay ahead of the curve and deliver services more efficiently."
The benefits of AUTOMATION+ allows NetOps teams to move fast by automating application and network infrastructure services, eliminate errors by removing manual steps, and reduce cost. It also includes a library of pre-built workflow elements and tasks, and it integrates with IT service management solutions.