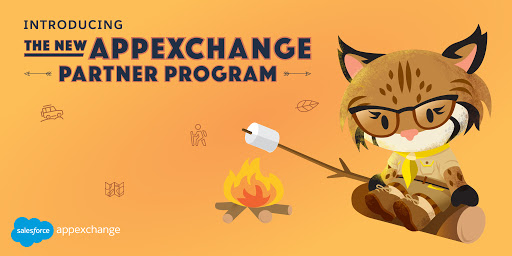 Salesforce is giving developers a new program and solution for building artificial intelligence systems. The company launched the Salesforce AppExchange Partner Program, which provides the latest advancements in AI from Salesforce Einstein and the Salesforce Trailhead guided learning platform.
The AppExchange Partner Program will replace the company's previous ISV Partner Program. Features include a new business model, new onboarding experience, technology tools, and a new platform fund. The Salesforce Platform Fund is launching with $100 million in funding. The funding will invest in developers and companies building intelligent apps on the Salesforce Platform.
"The new AppExchange Partner Program empowers the next generation of Salesforce ISVs with a single destination for everything they need to succeed—the training to create solutions on cutting-edge Salesforce technology and the programs to turn them into businesses with global reach," said Leyla Seka, executive vice president of AppExchange, Salesforce.
Docker names new chairman and CEO
Docker has announced former Concur CEO and SAP executive Steve Singh is joining the company as its latest CEO. Singh comes with more than 20 years of experience in building and scaling software companies.
"Over the past four years, Docker has grown at an incredible rate. We are now seeing widespread traction in the developer community and the enterprise market," said Solomon Hykes, founder and CTO, Docker. "Without Ben, Docker wouldn't be in such an incredible position as a platform and as a company. Under his leadership, we built a world-class team and a huge, diverse community that is rewriting the rules of software development and distribution. Ben built the foundation for an exceptional company, and demand for Docker's product is off the charts. With Steve's unique expertise, we will build an organization capable of delivering on that demand, and serving our customers across the globe."
InVision acquires TrackDuck
InVision has announced it is welcoming TrackDuck to its team, which will strengthen its collaboration with Atlassian and add deeper connections between InVision and Atlassian.
TrackDuck is a visual feedback and issue tracking tool, which lets users manage issues through integrations with JIRA, Trello, and HipChat. TrackDuck users should not experience any change to their service or features.
In addition to this announcement, InVision is improving its workflow by deepening its JIRA integration. It now provides integration with JIRA Software Server, the self-hosted version of JIRA.