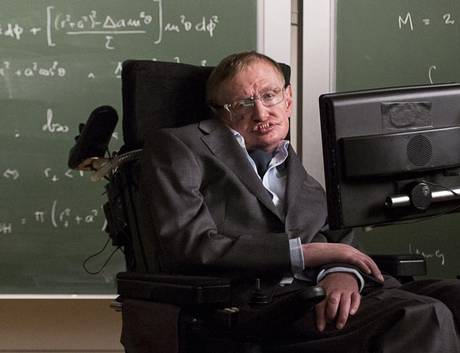 Stephen Hawking has a shiny new communications system courtesy of Intel and British language technology company SwiftKey, and he's sharing the tech with the world. (He also may have hinted that artificial intelligence will bring about the apocalypse.)
Hawking's new ACAT (Assistive Context Aware Toolkit) replaces the 20 year-old system he was using (and finding difficulty with). ACAT, which uses Hawking's existing cheek sensor, has doubled Hawking's typing rate using one-fifth of the characters he used to, while significantly improving his efficiency in completing tasks such as Web browsing and lecture writing, according to the Intel news release.
Along with the debut of ACAT, Intel, SwiftKey and Hawking announced the customizable software will be made available open source to researchers and technologists to improve communication and quality of life of the 3 million people worldwide afflicted with motor neuron disease, as well as full-body paralysis or quadriplegia.
"We are pushing the boundaries of what is possible with technology," Hawking said through ACAT at a press conference in London on Tuesday. "Without it I would not be able to speak to you today. The development of this system has the potential to greatly improve the lives of disabled people all over the world."
Hawking has been working with Intel Labs and SwiftKey to develop ACAT for more than three years. SwiftKey software, which also powers various smartphone keyboards, has improved the system's predictive word and character typing to the point that Hawking only has to type less than 20% of all messages. SwiftKey's blog post detailed the process of building a personal language model for Hawking, and a Wired feature reported on the years of trial and error between him and Intel that led to ACAT.
According to Intel, the toolkit and software interface, which can be customized for specific user inputs such as touch, eye blinks and eyebrow movements, will be available open source to researchers by January 2015.
Hawking, whose work in theoretical astrophysics and relativity have shaped modern understanding of black holes, quantum mechanics and more, also used his London press conference and subsequent interview with the BBC to say "the development of full artificial intelligence could spell the end of the human race."
When asked about the evolution of the predictive AI behind his new communication technology, Hawking pivoted his response to his concerns about the apocalyptic consequences of developing technology that eclipses human intelligence.
"It would take off on its own and redesign itself at an ever increasing rate," he told the BBC. "Humans, who are limited by slow biological evolution, couldn't compete, and would be superseded."
(Here's a classic Hawking Neener Neener.)