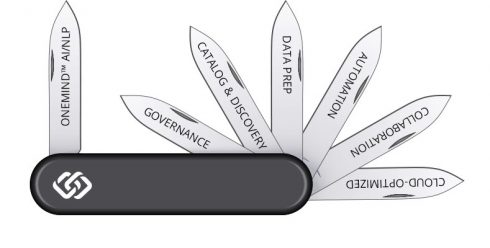 Unifi Software has announced plans to power its data platform with a new artificial intelligence engine. OneMind is designed to source, explore and prepare data for businesses so that they can make educated decisions more easily.
In addition, OneMind learns from the data in order to predict patterns and recommend datasets.
The Unifi Data Platform is built on four platforms:
Governance and security
Catalog and discovery
Data preparation
Workflow and scheduling
OneMind touches each of these pillars by automatically recommending attributes to mask in order to maintain compliance; profiling data to help businesses understand their datasets; automating the steps necessary to cleanse, enrich, parse, normalize, transform, filter, and format data; and making recommendations of previously created workflow automation jobs.
"With our deep engineering expertise in AI and support for Natural Language Queries, we make it very easy for any kind of user to ask questions on the catalog and generate the answer through Natural Language Processing, leading to a Google-like experience on data and metadata discovery. From a technology perspective, OneMind captures complicated relationships between enterprises' data, metadata in various sources into a governed dynamically growing 'Enterprise Data Knowledge Graph' that can be displayed visually and provides a simple, interactive user experience," said Ayush Parashar, co-founder and vice president of engineering for Unifi Software.