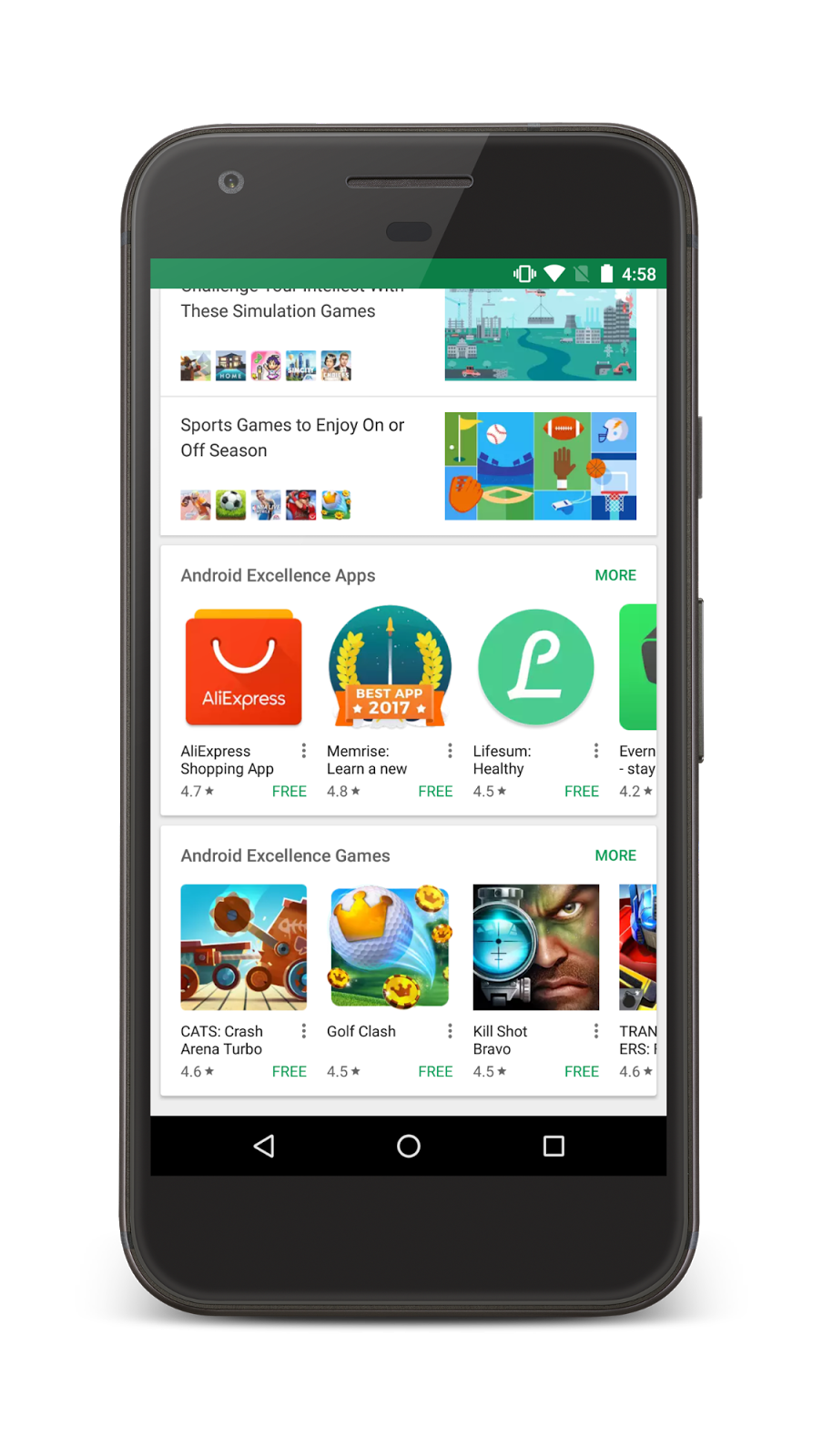 Google wants to reward its best developers by featuring their applications on Android. The company announced Android Excellence, a new collection in the Google Play Store that will showcase apps and games.
The solutions that make it into Android Excellence will have to display the best user experiences, best Android practices, best design, technical performance, and device optimization.
"Every day developers around the world are hard at work creating high quality apps and games on Android. Striving to deliver amazing experiences for an ever growing diverse user base, we've seen a significant increase in the level of polish and quality of apps and games on Google Play," Kacey Fahey, developer marketing for Google Play, wrote in a post.
The Android Excellence section will refresh every quarter, and is available through the Editor's' Choice section of Google Play. The first group of apps and games to make it into the collection include: AliExpress, Evernote, Pocket, Sleep as Android, Golf Clash, Hitman Go, Pictionary, and Titan Brawl.
Tips on how developers can succeed on Google Play is available here.