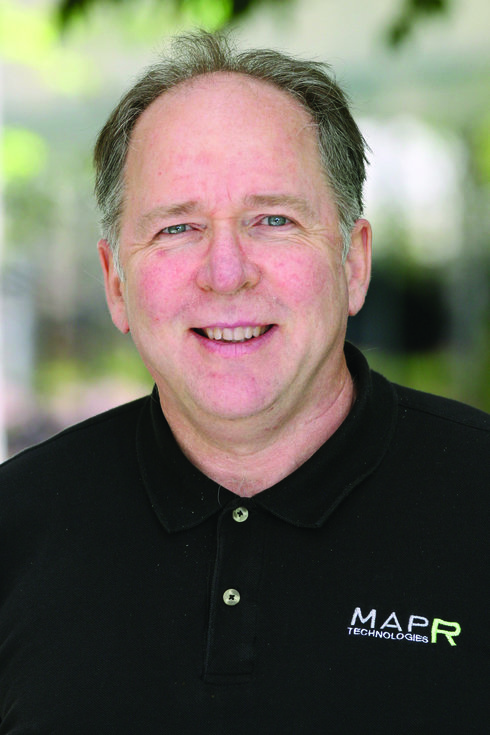 Ted Dunning, the newly appointed vice president of the Apache Incubator, is a Big Data scientist in a world of coders.
Currently the chief application architect at Hadoop distribution company MapR, the longtime Apache Software Foundation contributor and project mentor took over as the ASF's vice president of incubation in April. Tasked with keeping Apache Incubator projects in accordance with open-source standards and with fostering new communities, Dunning will play an important role in nurturing the software and Big Data technologies the nonprofit organization supports over the next several years.
Dunning's varied 40-year career sprouted from what he called a "compulsion to compute," driven by a lifelong fascination with data: processing it, analyzing it and drawing insights from it back before it became very "Big."
As vice president of incubation, Dunning said he sees his role as that of an open-source cheerleader.
"Apache doesn't produce software; it doesn't select projects," he said. "Software comes to Apache and projects self-select. Apache is about building community first—one of the mottos is building community over code. We need to foster good projects that can build into good communities. I want Apache to be a very open and welcoming place, and the Incubator is the gateway."
(Related: Hadoop and beyond: A primer on Big Data for the little guy)
Dunning has been involved with open source since the mid-1970s on projects such as the XPL0 programming language and the Apex operating system. Over the past several decades he also got a Ph.D. in computing science, worked on advanced computing research projects for DARPA (the U.S. government's Defense Advanced Research Projects Agency), and joined or founded nearly half a dozen startups spanning behaviorally targeted ads, financial risk management insights, identity theft detection, and online streaming and recommendations for music, movies and TV.
In the late 2000s, Dunning began interacting with the Apache Software Foundation community, ultimately committing to and mentoring a plethora of projects along with joining MapR.
On its face Dunning's career seems like a random assortment of research positions, business ventures and technologies. Yet underlying every professional decision, open-source contribution and new idea is the theme of identifying larger patterns. Whether in examining user behaviors or gleaning Big Data insights to optimize a larger process, Dunning comes at programming from an exploratory scientific perspective, always with a sense of wonder.
"I'm a geek who's suddenly fashionable; never would've guessed," he said. "The ability to go out and actually try to find these patterns is so exciting. A friend of mine used to talk about squeezing the brain of Mother Nature. Whether it's astronomy, genomics, biology, commerce, how people speak and communicate, or how machines and networks communicate: These are all examples of how these patterns exhibit in the real world. I'm just stunned when people are unmoved by that."