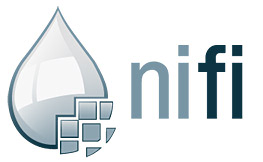 The National Security Agency has released the first in a series of software products by its Technology Transfer Program (TTP) to the open-source community. Niagarafiles, also known as NiFi, automates high-volume data flows among computer networks, even if data formats and protocols differ.
The technology "provides a way to prioritize data flows more effectively and get rid of artificial delays in identifying and transmitting critical information," said Joseph L. Witt, lead developer of NiFi. According to the NSA, the technology could help the U.S. private sector by having commercial enterprises use it to control, manage and analyze the flow of information from geographically dispersed sites.
The agency is expected to release more open-source software in the near future. The NSA said it uses open source because the creativity and agility in those communities helps it tackle complex foreign intelligence challenges.
"NSA's innovators work on some of the most challenging national security problems imaginable," said Linda L. Burger, director of the NSA TTP. "Their research breakthroughs often have broad commercial applications too. We use open-source releases to move technology from the lab to the marketplace, making state-of-the-art technology more widely available and aiming to accelerate U.S. economic growth."
The software will be available through the Apache Software Foundation and is currently an Apache Incubator project.
More information is available here.