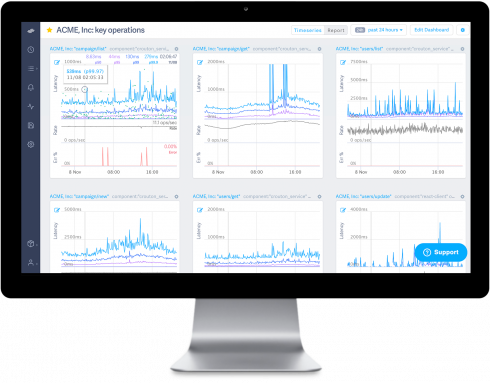 A new company believes it can redefine application performance management, and help enterprises adopt microservices. LightStep emerged from stealth this month with the performance management solution LightStep [x]PM.
"I have seen software development change rapidly in the last decade, and I believe we are entering a new era," said Ben Sigelman, co-founder and CEO at LightStep. "Today, enterprise IT and engineering leaders preside over complex, business-critical software applications that operate at a daunting scale. We built LightStep to deliver products, beginning with LightStep [x]PM, that cut through the complexity of today's production software and keep our customers in control."
According to the company, software has only gotten more complex with the introduction of things like microservices. While microservices add great benefits, it also brings greater operational challenges. LightStep [x]PM means to address these complexities with a decentralized architecture that continuously analyzes transactions across all services, in production to keep an eye on key performance metrics such as distinct microservices, mobile transitions, customer accounts and end-users. The solution is already being used by companies like Twilio, Text, Lyft, GitHub and DigitalOcean.
"LightStep [x]PM not only finds our performance problems, it tells us why they're happening. Within an hour of running LightStep, our billing transactions team was able to identify issues and deliver betterments that led to a 70% reduction in latency. LightStep helps me sleep better at night knowing that our engineers will able to identify and remediate issues in real-time, maintaining customers' trust in Twilio," said Jason Hudak, Twilio SVP of platform engineering.
The solution features the ability to analyze every transaction, define SLAs for custom criteria, pinpoint root causes, and diagnose anomalies across web, mobile, monoliths and microservices.
In addition, the company announced a $29 million round of funding for Sequoia, Redpoint, Cowboy Ventures and Harrison Metal.