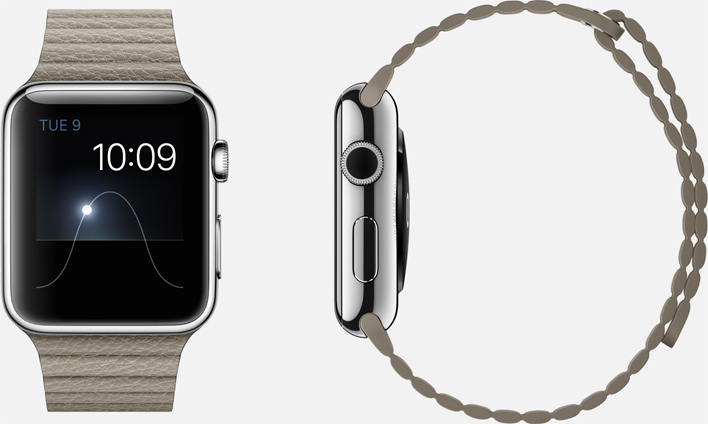 First Impressions of the Apple Watch: Surprised that it's not called the iWatch. The user interface looks surprisingly cool. Distressed that the Apple Watch needs to be charged every day, but if the docking station is sufficiently easy to use, it shouldn't be a deal breaker. The watches look like real watches, beautiful as well as functional. The pricing of US$349 and up doesn't scare me. The long delay for the release—not until early 2015—gives competitors like Motorola and Samsung a great opportunity to respond and seize the initiative. I hope that by the release date, Apple Watch will work with Android phones (and maybe Windows Phone), not only iPhones.
First Impressions of Pay-to-Yelp: The Ninth Circuit Court of Appeals in San Francisco ruled that Yelp did not extort businesses by changing how business reviews appeared on its site based on their advertising status. For example, because Yelp never had any agreement to be impartial in its dealings with Dr. Tracy Chan (a dentist who never bought ads from the company), the judge said:
We begin with Chan, who alleges that Yelp extorted her by removing positive reviews from her Yelp page. Chan asserts that she was deprived of the benefit of the positive reviews Yelp users posted to Yelp's website, and that, had she received the benefits of the positive reviews, they would have counteracted the negative reviews other users posted. But Chan had no pre-existing right to have positive reviews appear on Yelp's website. She alleges no contractual right pursuant to which Yelp must publish positive reviews, nor does any law require Yelp to publish them. By withholding the benefit of these positive reviews, Yelp is withholding a benefit that Yelp makes possible and maintains. It has no obligation to do so, however.
This sets a scary precedent that could affect all for-profit businesses that both provide a forum for user feedback and which benefit in some way from that feedback. For example, an electronics reseller will undoubtedly sell more products if the reviews of those products are positive. There is nothing to stop such a reseller from removing negative reviews of products that it wants to sell (such as those that have profit margins or where the manufacturer offers incentives), or removing positive reviews from other products. While I never had much faith in online reviews, whether of books, hotels or big-screen TVs, I will have even less faith in them now.
First Impressions of COBOL: Well, okay, it's not a first impression, but let us revisit last week's column, where I talked about job opportunities for young COBOL developers. Kevin Nitert, a 26-year-old developer from the Netherlands, responded, "While it's very true [COBOL] is easy to learn, the problem is that most companies work directly on the mainframe or ISPF. So learning COBOL is only one part; you have to know about the mainframe environment as well and learn things about JCL and REXX."
I totally agree and should have talked about the environment as part of my column. It is easy to learn COBOL on your own or with online training. Picking up the mainframe and environment is much harder. It's been my experience that employers bringing in employees to work on legacy systems expect to do such training themselves, especially if those employees are young and were hired for their aptitude, not for their specific legacy skills with the platform.
To be honest, it wouldn't take long to bring newbies up to speed on REXX (Restructured Extended Executor, a sophisticated scripting and job-control language) and ISPF (Interactive System Productivity Facility, a development tool chain for IBM's z-series mainframes).
COBOL? Yelp? Apple Watch? Write me at alan@camdenassociates.com.