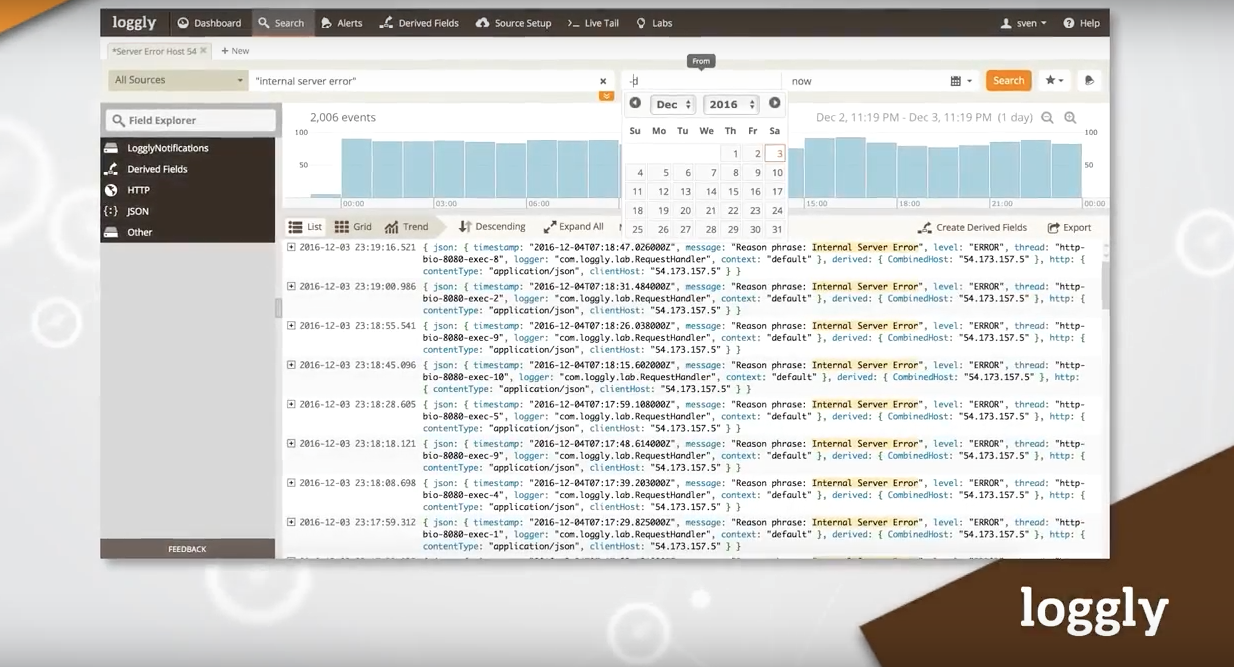 Loggly has introduced Gamut Search, a log analysis technology designed to respond instantly for searches over massive data volumes that span over a long period of time.
"Consider that a single movie at TV quality is a gigabyte," said Charlie Oppenheimer, CEO at Loggly. "Companies are now generating thousands of gigabytes of log data or more every day, but until now most log-management platforms have bogged down when processing searches at this scale. Gamut Search offers an innovative architectural approach built on years of experience with billions of interactions and petabytes of data. There is no longer a need to constantly reduce scope. More importantly, these productivity gains translate into faster mean time to resolution and fewer revenue leaks."
Gamut Search allows users to take action immediately so they can receive their results without waiting for the entire search to be processed before seeing results, according to a Loggly announcement. Other benefits of this release include a better user experience, time savings for DevOps teams and developers, and the elimination of revenue leaks.
More information can be found here.
Syncsort's third annual Hadoop survey
Syncsort is finding as more users become more experienced and successful with Hadoop, they are expanding the size and scope of their Hadoop projects. The company recently released its third annual Hadoop survey results.
According to the report, data warehouse capabilities and reducing costs are the most-cited role of Hadoop in addition to better and faster analytics.
For 2017, the company predicted Big Data insights will become an important metric for business operations.
Kubernetes moves to 1.5.0
Kubernetes 1.5.0 can be reviewed in its changelog today on GitHub. This release includes a few fixes, features, and major themes.
Kubernetes 1.5.0 comes with Stateful Sets in beta (with fixes and stabilization), improved federation support, a new command (kubefed), simplified cluster deployment and node robustness and extensibility. There is also CRI for pluggable container runtimes and Windows Server Container support.
Known issues that were addressed include federation alpha features not having feature gates defined, so they are enabled by default. According to its GitHub page, this will be fixed in a future release.
More fixes and features can be found here.