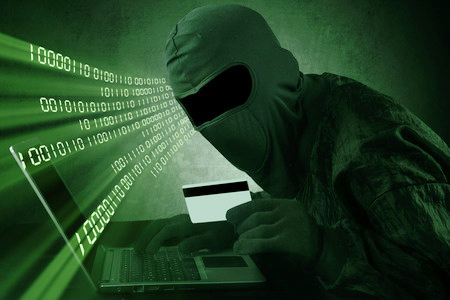 Tuesday's voicemail from my bank was short and simple: "My name is Patricia from the Bank of America fraud prevention department. This important message is for Mr. Alan Zeichick. We are calling to verify some potentially suspicious activity on your account. It is very important that we speak with you."
Nobody had pilfered a credit-card receipt or hacked into my account, the representative told me during our conversation. Rather, BofA had been notified by Visa (the credit card clearinghouse) that a retailer had been hacked, and many credit card numbers were stolen. Including mine. As of right now, my card was frozen; the bank will issue me a new card with a new number.
Who was the merchant? According to the BofA representative, Visa didn't divulge that information due to an ongoing investigation. Nor did the representative know how many credit card numbers were stolen; all she knew what was that BofA was given a list of their bank's customers who were affected.
These stories are coming far too often, with millions of cards stolen in 2014 from diverse merchants like P.F. Chang's China Bistro (a restaurant chain), Michaels Stores (art supplies), Sally Beauty (cosmetics), and Shaws (grocery stores). And those are only a few of the major vendors. Who knows how many smaller card thefts are either never reported, or aren't deemed sufficiently juicy by the news media?
Some of you might be thinking, "We don't take credit card numbers on our websites, so there's no potential risk exposure." Not so. I am frequently astonished by the number of companies that maintain lots of customer data, and have that data pilfered. The Payment Card Industry (PCI) standards say that you should never store customer payment information. We've all seen that those standards are not followed, sometimes intentionally through neglect, and sometimes through flawed architecture, bad coding or lousy testing.
Let's be clear: Encrypting browser communications does not protect your customers' personal or financial information. If you are storing that information anywhere—in your data center, in the cloud—it is at real risk. The threats are active. Are your countermeasures active?
What is even more astonishing is that many of these thefts are of personal information stored on employees' laptops. You may recall a high-profile case in 2013, where nearly 840,000 Horizon Blue Cross Blue Shield customers had their information compromised when two laptops were stolen from the New Jersey-based health insurance company.
To quote from the Star Ledger's story, "The stolen laptops were password-protected but had unencrypted data, Horizon said in a statement today. A subsequent investigation determined the computers may have contained files with personal information, including names, addresses, dates of birth, and, in some instances, Social Security numbers and limited clinical information, the insurer said."
How is that possible? No possible scenario should allow customer information to be downloaded onto a desktop or laptop or tablet or phone. Ever. Encrypted or not, the data should never leave the server.
Please tell me that your company has actively sought to ensure that customer information can never ever ever be downloaded from servers, and that you aren't storing credit card info in files that can be stolen.
Data theft is a nuisance, for cardholders like me, and for businesses like yours. Do you protect your customers' information? Write me at alan@camdenassociates.com.