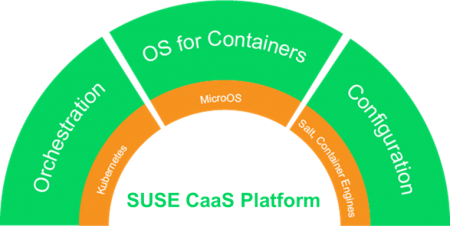 SUSE is creating a next-generation application and hosting platform for containers. The company announced the beta program of the SUSE Container as a Service (CaaS) Platform 1.0.
"There are a lot of decisions to be made before you are ready for production/deployment of container apps. What orchestration tools to use, how to manage registry of images, can the registry images be trusted, how to securely collaborate in developing apps, how to surgically patch container images for vulnerabilities, how to scale, and so on," Raj Meel, marketing manager at SUSE, wrote in a post. "You are not alone in the quest for figuring out the best way to deploy container applications and services."
The SUSE CaaS Platform will focus on the provisioning, managing, and scaling of container-based apps and services. It is a "container application development and hosting platform that automates the tedious management tasks allowing customers to focus on development and writing apps to meet business goals," according to SUSE's website.
In addition, the company announced it is joining the Cloud Native Computing Foundation (CNCF) as a gold member to focus on the orchestration and management of container and cloud-native apps. "The ultimate goal is remove some of the complexity by contributing, interfacing, then packaging all those technologies together for real life use., Thomas Di Giacomo, chief technology officer at SUSE, wrote in a post.