A Brooklyn-based corporation everyone knows as Kickstarter has built a global crowdfunding platform that supports all projects from the technical to the super weird and creative. Today, the company has reached 100,000 successfully funded campaigns, despite only being around since 2009.
Last night, a photography project called "Falklands/Malvinas: One War, all Wars" became the 100,000th project to be successfully funded with Kickstarter. For the six years, nine months and 10 days since the company first launched, Kickstarter continues to bring innovative, creative ideas from all industries to reality.
(Related: Oculus Kickstarter backers to get a free Rift)
But, is Kickstarter a good place to unleash your creative software development or technology projects? By following the company's guidelines, projects must be something that can be shared with others. That can, in fact, include a potato salad Kickstarter, which one man started back in 2014. His project ended with a total of US$55,492 pledged by 6,911 backers.
Projects need to be honest, avoid misleading backers, and for technical projects like gadgets or development ideas, it requires creators to show a prototype of what they are making. Projects cannot promise to donate funds raised to a charity or cause, and they cannot offer financial incentives like equity or repayment.
After reading some of those terms, if you think your idea still has a chance on Kickstarter, read through the Creator Handbook on Kickstarter.com to learn how you can get started, tell your story, get funding, and communicate with backers.
To get started, you need to first have a project that is unique from others. It could be a book, photograph, a piece of hardware—just be clear with your goal. Tell your story on your own Kickstarter page. Who are you? Where did the project come from? Why do you like potato salad so much? This information will help your potential backers understand why they should pledge.
Then, get into the nitty-gritty details of your project, such as building rewards, delivery rates, pricing, limitations, and reward tiers. Figure out your all-or-nothing model, because if your project doesn't reach the goal, it doesn't get funded.
While there are a lot of interesting technology projects (like a microwaveable notebook, or the world's first knitted shoes, or a tiny bullet-shaped flashlight) there are also several fully backed Kickstarter projects that were created by developers and programmers. And on the horizon are unique projects that are on their way to being fully funded.
SD Times found six popular software development and programming projects in honor of its milestone today:
1. Learn to Code, Play with Drone: CoDrone by Robolink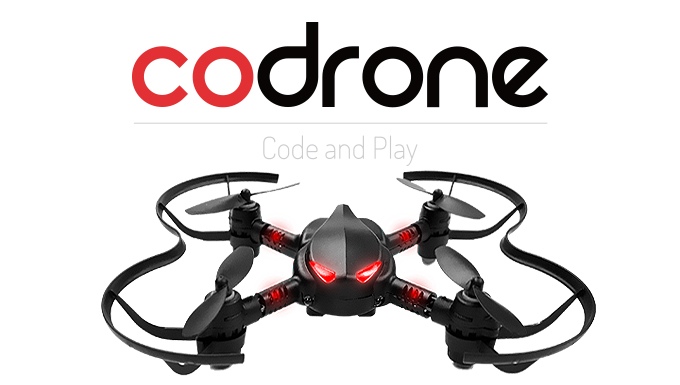 This is a project that is fully backed, surpassing its goal of $50,000. With 835 backers and $150,408 pledged, this project targets drone users and coders. The CoDrone is a quadcopter designed to be easily programmable.
For those who are new to drones and coding, or who have loved drones for a long time, this Kickstarter has made it relatively easy to build, code and play with a drone. Using various sensors and on-board camera, CoDrone can follow people around. For Laser Tagging battle, you can do various "attacks" and shoot missiles that use IR sensors. The CoDrone kit comes with a CoDrone, controller building set, an inventor board (a programmable Arduino-compatible board), a LiPo battery, a USB battery charger, a Bluetooth module, and a USB programming cable. The project has 24 days to go.
2. NextDev: A user interface device for the IoT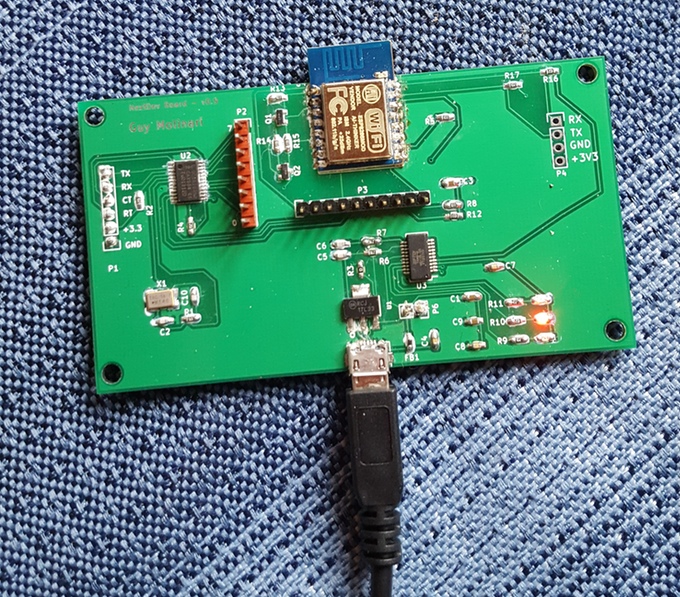 NextDev is a low-cost, WiFi-connected device that integrates with an LCD TFT touchscreen display. It is basically a standalone computer for controlling a network of sensors and actuators, simplifying the development of your own applications for the Internet of Things (IoT).
Backers of this project will receive a NextDev board, the software drivers for NodeMCU and Arduino, the hardware files to reproduce the NextDev board (schematics, gerbers, etc.), and the .STL enclosure file for uploading to a 3D printing service (or a local printer). A "files only" reward tier is also available.
Right now, the project has 65 backers and $2,698 of the pledged $3,978 goal, with 22 days remaining.
3. Create Apps Without Any Coding
Maybe coding just isn't your thing. That's why MAGE, or Mobile Application Generation Environment, got started on Kickstarter. MAGE allows anyone to create a mobile application without any programming simply by loading MAGE into their browser. It is great for experienced application creators and beginners. Load the creation panel, select a template (or work from scratch), add content, select features, and build. MAGE has 32 backers, and has already surpassed its goal of $1,000, with pledges of $3,229.
4. Joy of Angular: A beginner's guide to single-page Web apps
This project will produce a book about AngularJS 2.0 in Kindle, PDF, ePub and paperback formats, plus an associated website that features instructional videos showing how some of the code works.
This book will be the fifth in the "Joy of…" programming book series, which are designed to put some joy in the "otherwise dreary task of learning to program a specific language," according to Alan Forbes, creator of this Kickstarter. The book will address risks and challenges with AngularJS, and it will also address many of the challenges people have encountered in developing single-page applications.
5. SCIO: The new way to learn coding, computers, and STEM
This Kickstarter project offers a way to learn code for less than the cost of a video game. SCIO is a complete learning system that teaches coding, science and engineering concepts to anyone with no experience. In a short time, you can learn to program, measure light and gravity, respond to gestures, care for plants, and more.
Write your first program in less than 30 minutes, according to the project's website. With SCIO, you get the SCIO development board, which is fully programmable for anyone who uses it. Also, you get the SCIO software and the SCIO courseware, which is a course in computer programming for those with no experience. SCIO only has a few more days to go to reach its goal of $50,000.
6. Rainbow: A Swift/Xcode CLI toolset
Creators Adam Leonard and Clay McIlrath have been building Swift applications since the day the language was released. In that time, they have been supporting the Swift community with a variety of products, libraries and tutorials. Their goal is to build a CLI tool for Swift, much like Rails scaffolding and Rake tasks have done for the Ruby and Web community. Additionally, they want to standardize application organization, naming conventions, and architecture. By creating a single tool, they think that the Swift community will start to adopt a more normalized approach to "tidying" applications.
According to their project website, they are "creating this application in Swift and hope that it will help developers of all skill levels create projects faster, debug errors more easily, and add functionality to existing projects." They have less than a month left to complete their goal of $20,000, and right now they only have seven backers, though the project is relatively new to Kickstarter.