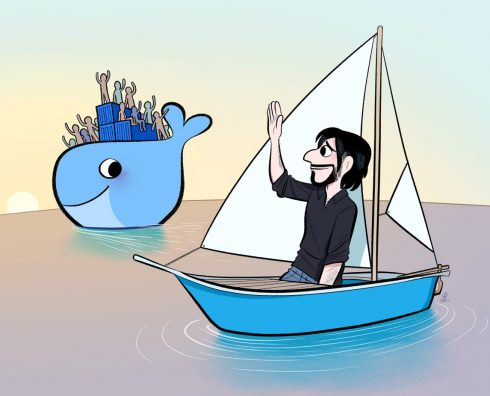 Solomon Hykes is saying goodbye to the company he built over a decade ago.
Ten years ago, Hykes quit his job to pursue Dotcloud (which would later become known as Docker), a company focused on container technology. Since then, Docker has attained more than $1 billion in market valuation.
"As a founder, of course, I have mixed emotions. When you create a company, your job is to make sure it can one day succeed without you. Then eventually that one day comes and the celebration can be bittersweet," Hykes wrote in a blog post.
According to Hykes, this is not meant to be a dramatic event. Instead, he says it was simply time to start a new chapter in his life. Hykes will still be a part of the Board of Directors, but no longer be a part of Docker's day-to-day operations.
"Instead, after obsessing for so many years over my own ideas, I am rediscovering the joys of putting myself at the service of others – my friends, my family, and the brilliant entrepreneurs I've been lucky enough to advise and invest in over the years. Over the coming months, I plan to use my experience to help them in any way I can," Hykes explained. 
His exit comes less than a year after the company hired SAP executive Steve Singh as CEO. According to Hykes, Singh's decades of experience shipping and supporting software for the largest corporations in the world will help the company grow.
"Docker has quietly transformed into an enterprise business with explosive revenue growth and a developer community in the millions, under the leadership of our CEO, the legendary Steve Singh," said Hykes.
"I want to thank from the bottom of my heart every member of the Docker team and community, past and present, for making Docker what it is today," Hykes added. "Thanks to you, this founder's bittersweet moment is mostly sweet. We have built something great together. I look forward to seeing where you will take it next."