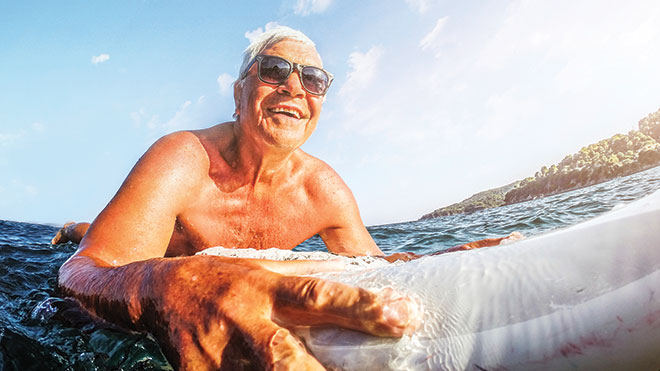 Derek Collison's first cloud platform might have sterling credentials, but he now calls it a tarnished effort.
"I see the writing on the wall. A couple years ago, I started saying PaaS is dead. I'm arguing that Cloud Foundry has not been able to keep up. At KubeCon [Google's conference for the Kubernetes container orchestration tool], IBM was not on a panel. Docker's been a thing now for a year, and they're just announcing support. Developers went through the PaaS revolution; now they're saying, 'We want our opinion back,' " he said.
Opinions about operating systems, language versions and the like are more important to developers now, he believes, given the DevOps point solutions available and the tremendous compute power at their fingertips.
It might be hyperbole, but then Collison does pack a credible punch as the man behind the open-source Cloud Foundry PaaS, which now underpins IBM Bluemix, HP Helion and Pivotal Web Services. As CEO and founder of San Francisco-based Apcera, itself a cloud application platform (though, he argues, not a PaaS), he's not alone in seeing the rise of containers as a direct hit to the promise of PaaS. And he doesn't buy the argument that, conceptually, PaaS was simply a method of container orchestration.
"I wrote most of the original stuff," Collison said. "We didn't use containers [until Warden Linux container management was built]. The point was, that was a means to an end. 'Hey developer, give me access, give me the right to some of the opinion about VM, memory, networking, and for that I will trade you a massive speedup.' "
Will the ‪rapid deployment of modern applications be dominated by the elegant orchestration of containers on cloud resources? Or will microservices breathe new life into PaaS?
"Everybody needs a PaaS; everyone needs an automated infrastructure for deploying your application," said Chris Richardson, who wrote a Java PaaS for Amazon EC2 that was acquired by SpringSource in May 2009. "Where the question mark is is whether people are going to be widely adopting any of the PaaS products, or what tech will people be adopting; will it be PaaS or Docker clustering?"
But there's much more to consider, in light of the Amazon Re:Invent conference in October. Could Internet of Things applications spur order-of-magnitude complexities (scale, security, streaming data and storage) that launch a new PaaS boom? Will "serverless" apps, practically sentient, navigate a programmable Web on their own terms?