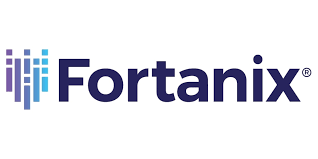 The confidential cloud computing company Fortanix unveiled Fortanix Confidential Data Search. This high-performance solution allows for secure, scalable searches within encrypted databases holding sensitive data, without jeopardizing the data's security or violating privacy regulations. 
According to the company, presently, the market predominantly offers encrypted data search solutions that rely on intricate and costly cryptographic methods, such as Homomorphic Encryption (HE). However, these methods are unsuitable for complex data-mining tasks involving medical or financial information due to their intensive computational nature. As reported by the Confidential Computing Consortium, these approaches can be a thousand to a million times slower than conventional non-encrypted databases and frequently necessitate specialized hardware to offset the delay.
The Fortanix Confidential Data Search solution caters to data security needs without impeding efficient business processes. This solution facilitates the analysis of complex data sets that require regulatory compliance, such as HIPAA, GDPR, FINMA, PCI-DSS, or equivalent. 
Fortanix integrates its Confidential Data Search within a comprehensive data privacy and security platform. This includes meticulous access control, key lifecycle management with integrated Hardware Security Modules (HSMs) for secure key storage, data masking, tokenization, as well as secure DevOps capabilities such as secrets management and code signing.
"The growth of privacy laws around the globe has been apparent since the introduction of GDPR, and it's vital for organizations to meet regulatory compliance by keeping their data both encrypted and accessible at the same time," said Anand Kashyap, CEO and co-founder of Fortanix. "Fortanix Confidential Data Search enables organizations to meet these mandates with an elegant solution that secures data at a high level while still making it available, ensuring that business operations never slow down."
Confidential Data Search is currently available for private preview and the company plans for the comprehensive, fully-featured version to be accessible later in 2023.