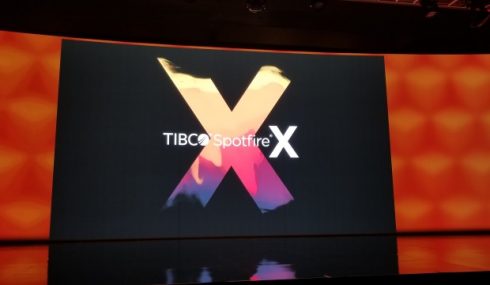 TIBCO has announced that the latest version of its data analytics solution is now available. Spotfire X comes with a focus on Agile, augmentation, automation and acceleration. According to the company, this is the most sophisticated version of Spotfire to date.
Spotfire X was first revealed at TIBCO NOW in September. It is designed to provide real-time and historical data in the same environment by fusing multiple AI-powered integration models together. The latest release features natural query language powered search, AI-driven recommendations and model-based processing.
"Modern enterprises are under increasing pressure to satisfy customer needs and operate on an agile scale," said Brad Hopper, vice president of  analytics product strategy at TIBCO. "With Spotfire X, we have made a major leap forward by further simplifying the practice and increasing the power of exploring data. Business users just getting started can make important discoveries, and experienced analysts can get their results even faster. Spotfire X will help companies become more agile and get more return from their investments in people and data."
Features include:
Agile analytics with a redesigned user interface for data exploration
Augmented analytics enabling everyone to access and benefit from data
Automated analytics that can record dataflows for amending, authoring, and auditing data lineage
Aware analytics for real-time visual analytics into data streams.
In addition, the company explained Spotfire X comes with native support for real-time data streaming from TIBCO Messaging, Kafka, MQTT, Salesforce Streaming and other sources.