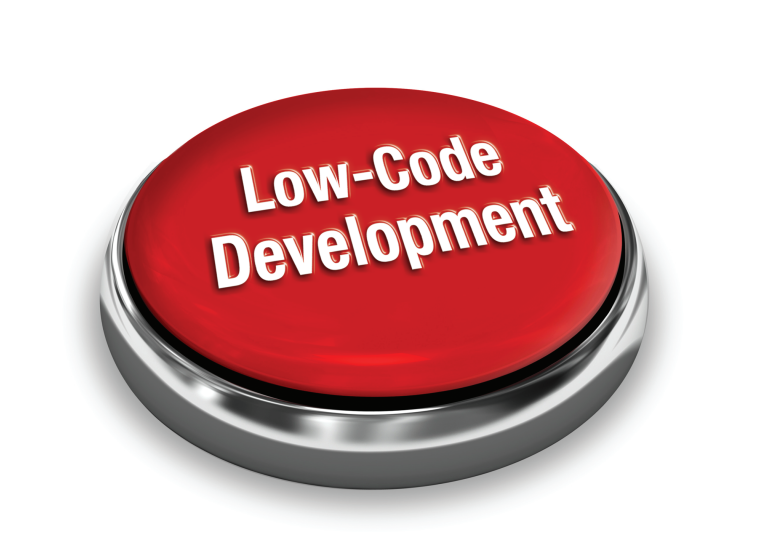 Low-code platforms have offered the opportunity for non-developers to take the first steps towards transforming their business processes through accessible software design tools for decades, and it's a market that has never stopped growing.
According to business management consultant Forrester Research, by 2020, the simplified, or low-code, development space will be valued at US$15.4 billion.
"We're seeing the space growing very quickly along with the demand for low-code platforms from enterprise customers, as well as smaller business customers," said Dan Juengst, principal product evangelist for OutSystems, whose customers for their enterprise-focused low-code platform range from banks and auto manufacturers to tech giants like Intel and Hewlett Packard Enterprise (now Micro Focus). "We think that it's because of the expectation from customers and IT organizations that this is something that can help them."
With some of the big players in the low-code market finding an essential software development role in some of the largest companies in the world, it's clear that these platforms are losing the stigma that they have limited capability or can't keep pace with experienced developers.
From rapid prototyping to eliminating redundant workload for the IT staff, there are many ways that a low-code platform can transform a business. But a positive transformation comes from using the right tools for the job, so it's important that before a customer takes the plunge, they know their options.
The common perception
In its report, "The Forrester Wave: Mobile Low-Code Development Platforms, Q1 2017," Forrester outlined the most common reasons that companies reported that they have added a low-code platform to their toolset. Unsurprisingly, it was essential to allow the non-developers most knowledgeable about the needs of their business and customers to take the plunge into translating function into form.
"The business needs to be heavily involved in the initiative," said Div Manickam, product evangelist with Dell Boomi, the company's low-code solution. "I think that's the real benefit of low code — that they can be part of the development process."
With drag-and-drop interfaces and great documentation, accessibility is key to the appeal of these platforms, along with what David Landa, CEO of low-code solution provider Kintone, says are essential to customer satisfaction: ease of development, ease of deployment, data security and access controls, and reasonable cost.
That was Forrester's finding too. The most important factor for businesses looking to employ a low-code platform is development time from user story to user experience. And even when an IT department feels stretched, Forrester says it will often turn to these solutions "as a force multiplier."
Let IT do the heavy lifting
"I don't want to be the guy that's coding up these forms and resolving all of these, quite frankly, really boring problems all over again," Manickam said of developers. "We need to be able to solve the tough technical challenges."
There are any number of solutions to common issues that don't require the technical knowledge of a career programmer to conceptualize, and with the right low-code platform, to execute.
Manickam explained that this factored heavily into the design of Dell Boomi.
"A lot of industry best practice is based on a Lego bricks approach. You can't go badly wrong through experimentation."
Geoff Perlman, CEO of Xojo, one of the longest-lived low-code solutions in active development for two decades this year, backed up Manickam's assertion.
"The job of the IT guy gets even better," Perlman said. "Because new technologies, that no citizen developer is ever going to be using, come along that IT can bring into their business and help the business be more efficient. It means the IT guys can spend more time on the enterprise-level things."
So what if you are the IT team, prepared for a fully hands-on, mixed-method approach to development?
Access to the back-end
In the case of Xojo, whose target audience veers more towards the hobbyist or citizen developer, access to the deepest levels of the backend of your web application can be traded for Xojo's proprietary cloud hosting and security measures, which Perlman says have withstood every one of the over 1 billion attacks leveraged at their servers over the years.
For mobile and desktop apps, there's a level of security that you don't need to think too much about because it's being run client-side. But for web apps, Perlman said, Xojo needed to ask:
"How much access do you give [developers on your platform] to the details?"
Options focused more squarely on enterprise customers, like Dell Boomi, OutSystems and Kintone, tend to veer more towards, "a lot."
Perlman says that it's a balancing act, and something that the customer should focus on when choosing a platform.
"Understand the needs of your business," said Manickam. "How happy is our IT team going to be when they find out that our compliance data or our customer data is being locked away in this low-code platform that isn't connected to anything else?"
With this in mind, it's important that organizations choose a low-code platform can facilitate a workflow that incorporates every level of development that your business requires.
Working together
For the IT team, that means that communication with citizen developers using low-code on the front end is essential.
"For the larger organizations, where the IT resources are at a real premium, there are solutions which IT departments can use to enable and empower their line of business groups — to create solutions to perfectly match their business needs," said Kintone's Landa, whose low-code platform branched off from collaborative software and continues its focus on collaborative development.
"They'll need help along the way," Juengst says of citizen developers. "They'll need tooling within the platform — tutorials, documentation, guides and help systems that will help walk them through the process of building an application."
But to facilitate the type of digital transformation that many businesses hope low-code technologies will bring, the IT team should make it clear what the role of the technology will be and who will need to use it.
"What we find IT folks coming to us for is a platform that they can present to their business teams and have some oversight and management of," said Landa. "As in: 'You've got a list of 150 apps here. We're not going to be able to get to them. But we can look at the different applications, and here is a platform that we can give you a little bit of guidance to get started with and make sure that any data sources we need to integrate with — we can help you with that."