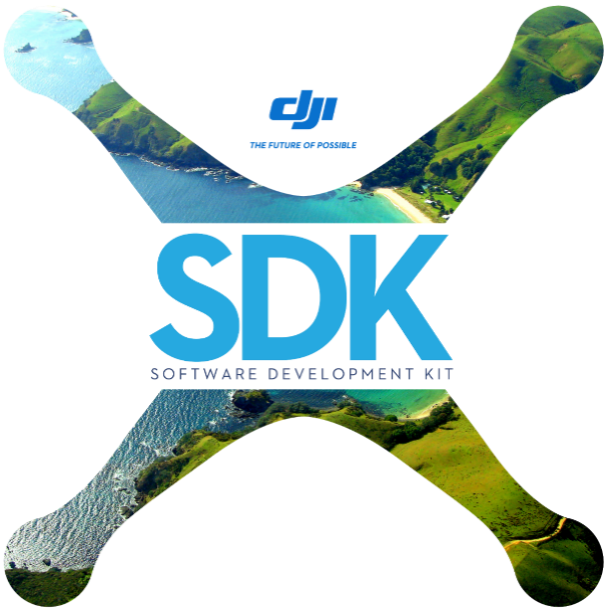 As commercial drones become more and more popular, developers want to tap into this new market—and DJI wants to help them. The drone company recently announced the DJI SDK for developers to start taking advantage of drone app development.
"I love this technology, enjoy flying and taking aerial photos and videos recreationally, but I firmly believe UAVs [unmanned aerial vehicles] will become more and more utilitarian as people in various industries realize how capable they are," said Ryan Tong, developer relations manager at DJI.
The SDK comes in two levels: A basic platform with limited features, and an advanced platform with a full set of features.
"Level one is essentially read-only, and provides access to basic telemetry, gimbal control, camera control, and a file list and files on a memory card. Level two includes everything in level one, plus the ability to plan autonomous flights," said Tong.
The reason the company is providing tiered access to the SDK is to focus on safety, according to Tong. "DJI is a company focused not only on groundbreaking technological innovation, but also on safety," he said. "The importance we place on safety manifests itself in our hardware—features like self-tightening propellers and return-to-home functionality—and carries over into our approach to software."
Developers can submit their applications to DJI, which will be reviewed before the company grants a developer access to its platform.
Currently, the SDK supports Android, iOS, Phantom 2 Vision and Phantom 2 Vision+, and as drone development continues the company plans to expand its product support.
"In the future, I think you'll see enhanced SDK support for our products, and as a general theme in this industry, more programmability," said Tong.
According to Tong, DJI has already seen developers use its platform to develop applications for 3D mapping, aerial video editing and sharing, and live video streaming.
"I had a developer tell me the other day that his company has gotten incredibly clear imagery using the app built on our platform because our gimbals stabilize so well," he said. "Combined with the stability and reliability of our hardware, I think our software platform will continue to get better and better."
More information is available here.