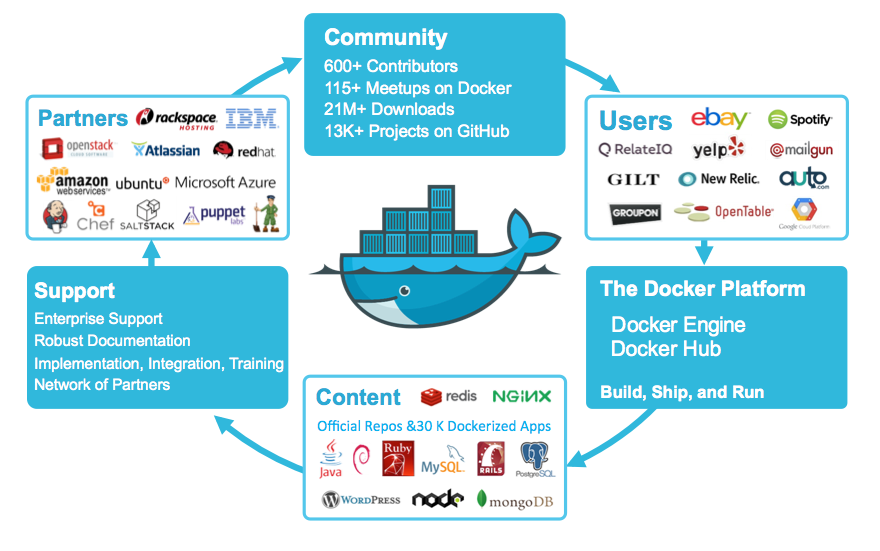 Docker has taken the software development field by storm. Since launching as an open-source project in March 2013, it has been downloaded more than 21 million times and is used by thousands of organizations. And now the company has announced that it has just closed a US$40 million series C round of funding, just eight months after announcing a $15 million round.
"This puts us in a great position to invest aggressively in the future of distributed applications," wrote Ben Golub, CEO of Docker, on the company's blog. "We'll be able to significantly expand and build the Docker platform and our ecosystem of developers, contributors and partners, while developing a broader set of solutions for enterprise users."
(Related: How Red Hat and the open-source community are fortifying Docker)
Over the next 18 months, Docker predicted there will be another Docker-led transformation aimed at the heart of application architecture.
"This transformation will be a shift from slow-to-evolve, monolithic applications to dynamic, distributed ones," Golub wrote. "As we see it, apps will increasingly be composed of multiple Dockerized components, capable of being deployed as a logical Docker unit across any combination of servers clusters or data centers."
The proceeds of this round of funding will be used to drive advances to fully support multi-Docker container applications; improve orchestration, clustering, scheduling, storage and networking; and improve the overall Docker platform.
In addition to the funding, Docker also announced Bill Coughran, partner at Sequoia Capital, will be joining the Docker board.
"Docker is one of the most promising leaders of this movement," said Coughran. "The velocity at which the Docker team has innovated on product and grown its community is staggering; in 18 months they've accomplished what many leading companies take years to build."