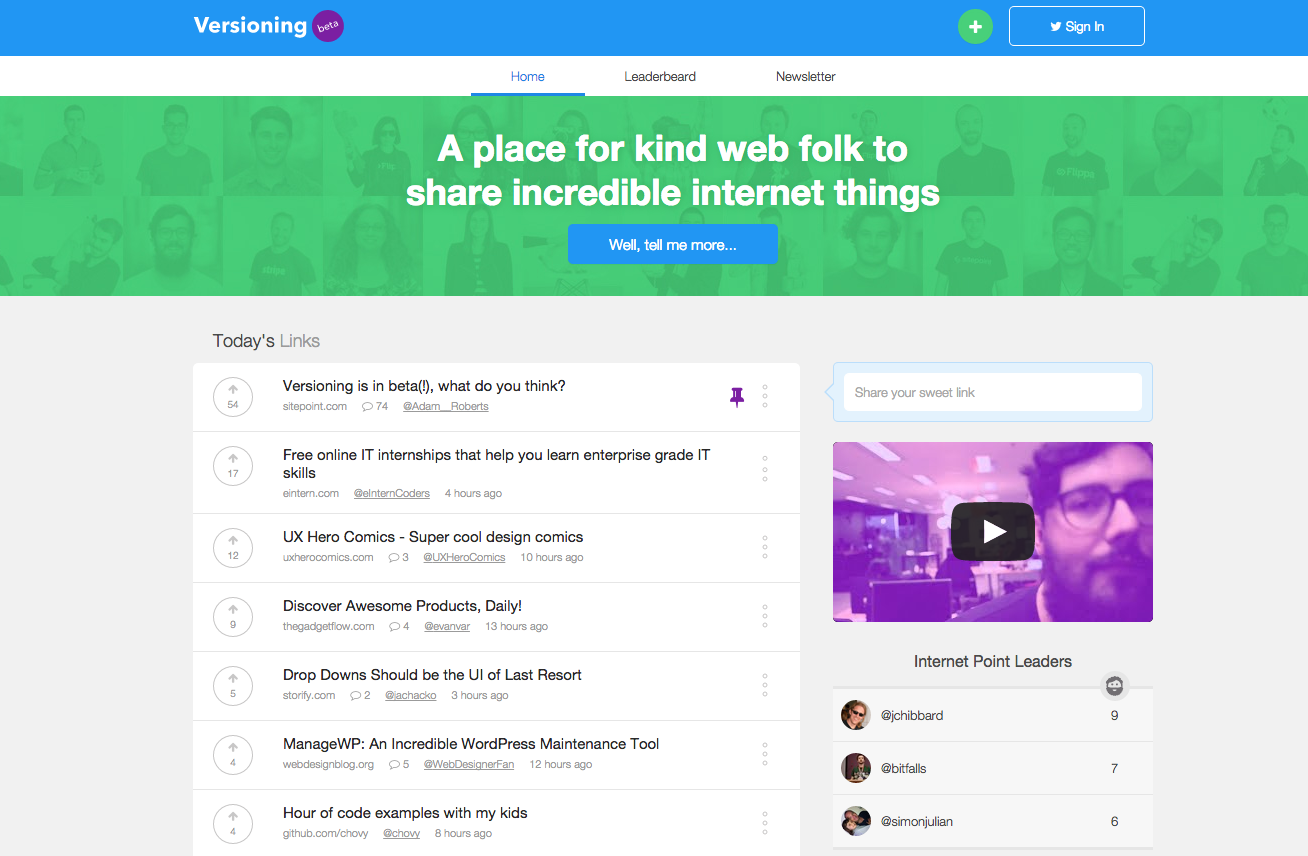 A new social network targeted specifically at Web developers and designers aims to use voting-based popularity rankings to promote and share developer-specific content.
Versioning, created by Australian book and online course publisher SitePoint, began in 2014 as a daily newsletter for Web developers and designers reaching more than 10,000 subscribers in the past year, according to SitePoint. The company has now released a beta version of a website based on the newsletter's concept for users to share Web development-related links organized by upvote-based popularity.
"Ever since the newsletter first started, we've had people emailing us with links and suggestions. At the same time, some people wanted more links, or wanted links at different times of the day. Email doesn't work for everyone, after all," the website states. "A few months ago a small group of us decided to build something that could take Versioning further. A place for this cool community — that's sprung up in less than a year — to meet each other, and share the cool stuff
Versioning is a hybrid social network and forum, complete with a leaderboard of the users with the most popular links, for Web developers to share interesting content or projects they've either stumbled across or coded themselves. The upvote system, made popular on social networking and microblogging platforms such as Reddit and Hacker News, determines along with Versioning editors the links that make it into the daily newsletter.
SitePoint is encouraging developer participation and interaction with Versioning as its team refines the beta site. Check out Versioning here.