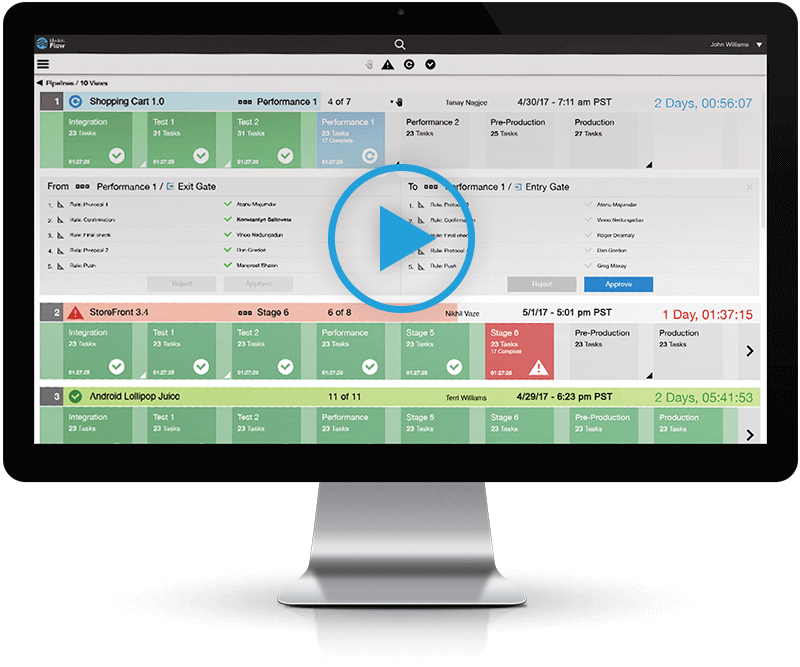 In order to automate data collection from the entire DevOps toolchain, Electric Cloud introduced ElectricFlow 8.0 with new DevOps Insight Analytics. This new solution provides teams with automated data collection and reporting to connect DevOps toolchain metrics and performance. It also provides visibility back into the business value and health or status of software releases.
According to CEO of Electric Cloud, Steve Brodie, Electric Cloud speaks to many companies that have 60 or more tools in their software delivery pipelines, which makes reporting "cumbersome and 'fast feedback' difficult for them to achieve,'" he said. With the ElectricFlow 8.0 release, executives and technical team members have the ability to collect and report on metrics from their myriad of DevOps tools, environments and processes involved, he said. Some of these tools include Jenkins, JIRA, HP ALM, and ServiceNow, which all provide visibility into the entire software development lifecycle.
ElectricFlow DevOps Insight is built on ElasticSearch and LogStash, it's delivered as an integrated stand-alone BI server, and it can pull key metrics from any tools being orchestrated as part of the end-to-end delivery process. This includes user story tracking and build automation.
Teams also have access to a software development kit which extends the solution to capture custom metrics from new tools, according to the company.
ElectricFlow Community Edition with DevOps Insights can be downloaded and used for free for new subscriptions during 2017, according to Electric Cloud in an announcement.