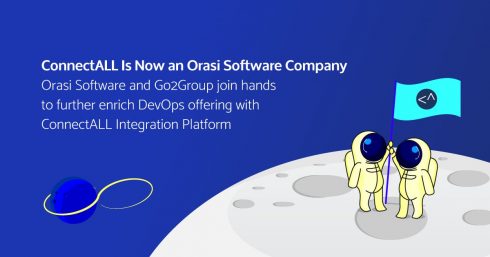 Orasi is embarking on a new joint venture with Go2Group to help streamline the DevOps delivery pipeline and expand its place in the DevOps market. The companies announced ConnectALL LLC as a new Orasi division. ConnectALL LLC will offer the ConnectALL integration platform, an application lifecycle management and DevOps integration solution.
"The launch of this new division is the perfect first step for Orasi as it shifts its focus to helping companies increase efficiency while reducing the risk of failure on all their DevOps projects," said Orasi CEO Nick Kavadellas.
The two companies plan to use Orasi's DevOps expertise with Go2Group's ALM and DevOps tool integration experience to address complex integration challenges and ease digital transformation initiatives.
"Partnering with Orasi on this launch marks a major milestone in our strategic efforts to take ConnectALL's vision and global client expansion efforts to the next level," said Brett Taylor, president and CEO of Go2Group. "With this announcement, and leveraging Orasi's power and resources within the DevOps world, ConnectALL is even better positioned to unlock its value and drive demands for clients. We are excited to be partnering with them and to be continuing our collaboration on next-generation platforms."
The new joint venture will operate as an independent company under Orasi. Taylor will become the CEO of the Oracle ConnectALL, LLC division and work with CEO of Orasi Nick Kavadellas on the board of directors.
"Now we begin the exciting journey of integrating our teams, so we can be even better at helping modern software development and IT teams innovate faster. We have talented, driven people and powerful technologies that customers love, and together we will achieve great things," Taylor added in a post.