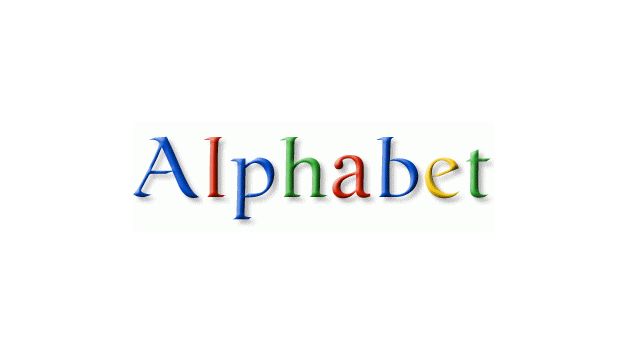 Google announced today that it would be restructuring and renaming to Alphabet. Google itself will become a smaller, slimmer subsidiary of Alphabet, which will include numerous other non-search related ventures Sergey Brin and Larry Page have come up with over the years. Google's stock will become Alphabet stock.
In a blog post written by Page, some of the planned divisions are laid out. "What is Alphabet? Alphabet is mostly a collection of companies. The largest of which, of course, is Google. This newer Google is a bit slimmed down, with the companies that are pretty far afield of our main Internet products contained in Alphabet instead. What do we mean by far afield? Good examples are our health efforts: Life Sciences (that works on the glucose-sensing contact lens), and Calico (focused on longevity). Fundamentally, we believe this allows us more management scale, as we can run things independently that aren't very related. Alphabet is about businesses prospering through strong leaders and independence. In general, our model is to have a strong CEO who runs each business, with Sergey and me in service to them as needed. We will rigorously handle capital allocation and work to make sure each business is executing well. We'll also make sure we have a great CEO for each business, and we'll determine their compensation. In addition, with this new structure we plan to implement segment reporting for our Q4 results, where Google financials will be provided separately than those for the rest of Alphabet businesses as a whole."
Page goes on to explain that he and his Google cofounder are excited about the new opportunities this reorganization will provide. "For Sergey and me, this is a very exciting new chapter in the life of Google—the birth of Alphabet. We liked the name Alphabet because it means a collection of letters that represent language, one of humanity's most important innovations, and is the core of how we index with Google search! We also like that it means alpha-bet (Alpha is investment return above benchmark), which we strive for! I should add that we are not intending for this to be a big consumer brand with related products–the whole point is that Alphabet companies should have independence and develop their own brands."
Stock market watchers will now have to keep an eye out for GOOG and GOOGL, which may change their symbols eventually. But for now they will remain the same. The company they represent, however, will be more than just a search company.
The new company will also include X Labs, a research arm that has been working on Wing, a delivery drone. The new company will also include venture and financial arms.
As for Google, the blog entry detailed the plans for leadership there. "This new structure will allow us to keep tremendous focus on the extraordinary opportunities we have inside of Google," wrote Page. "A key part of this is Sundar Pichai. Sundar has been saying the things I would have said (and sometimes better!) for quite some time now, and I've been tremendously enjoying our work together. He has really stepped up since October of last year, when he took on product and engineering responsibility for our Internet businesses. Sergey and I have been super excited about his progress and dedication to the company. And it is clear to us and our board that it is time for Sundar to be CEO of Google. I feel very fortunate to have someone as talented as he is to run the slightly slimmed down Google and this frees up time for me to continue to scale our aspirations. I have been spending quite a bit of time with Sundar, helping him and the company in any way I can, and I will of course continue to do that. Google itself is also making all sorts of new products, and I know Sundar will always be focused on innovation—continuing to stretch boundaries. I know he deeply cares that we can continue to make big strides on our core mission to organize the world's information."