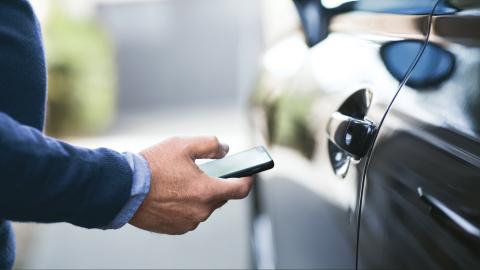 Intel wants to help protect connected cars from hackers. The company has established the Automotive Security Review Board (ASRB) to help mitigate cybersecurity risks and promote best practices.
"We can, and must, raise the bar against cyber attacks in automobiles," said Chris Young, general manager of Intel Security. "With the help of the ASRB, Intel can establish security best practices and encourage that cybersecurity is an essential ingredient in the design of every connected car. Few things are more personal than our safety while on the road, making the ASRB the right idea at the right time."
The board will test best practices and design recommendations for advanced cybersecurity solutions and products. In addition, Intel will award a new car to the member who provides the most significant cybersecurity contributions.
Honda's self-driving cars move to California
Honda's self-driving cars will be joining BMW, Bosch, Cruise Automation, Delphi Automotive, Google, Nissan, Tesla Motors and Volkswagen on the streets of California. The California Department of Motor Vehicles is giving the car company permission to test its autonomous vehicles on its public roads.
Honda's self-driving car testing facility is also based in California, where cars are expected to be tested before implemented on the roads, a spokesman for the company told Reuters.
More information is available here.
Node.js Foundation releases Node.js 4.0
The Node.js Foundation is releasing a major update for Node.js. The company recently announced Node.js 4.0 with more stability, security and improved test coverage.
The latest version features V8 v4.5, new ECMAScript 6 features, arrow functions, ARM variant coverage, and a plan for long-term support (LTS) and a regular release cycle.
"We believe that the new release and LTS cycles allow the project to continue its innovation and adopt cutting-edge JavaScript features, while also serving the need for predictable long-term stability and security demanded by a growing number of enterprise users who are proudly adopting Node.js as a key technology," said Mikeal Rogers, community manager for the Node.js foundation.