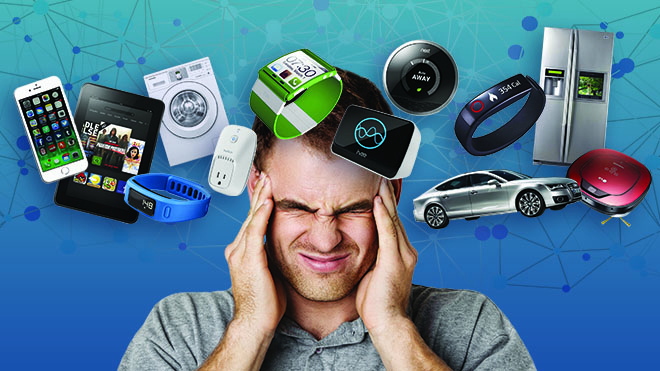 The Internet of Things is all around us, and every day we're soaking it in. It is giving the Internet senses for the first time, which will drive us to the future of business technology.
Sensors are a huge part of the Internet of Things—and soon a big part of the Internet as a whole. According to McKinsey & Company, the Internet of Things will make a US$4 trillion to $11 trillion impact in the world's economy by 2025. As much as $3.7 trillion of that will come from the manufacturing sector, according to McKinsey.
But what does that mean for your average run-of-the-mill business application? For data processing? And perhaps most importantly, for security?
From the developer's perspective, the Internet of Things might well appear as a nebulous blob of a million SDKs all layered on top of one another and manifesting in droplets of code everywhere.
For the manager, it can mean lots of little projects and orphaned items running around in the corners, as single items enter the market, become obsolete, and are replaced.
And for the business analyst, it means more data, better business intelligence, and, possibly, a promotion.
Finally, however, for the frontline systems administrator, the Internet of the Things looks more like the Internet of Nightmares.
The elephant in the room
From a security perspective, the Internet of Things offers snooping noses plenty of Things to sniff. Imagine if every server on your network was also attached to a camera, heat sensor, or worse yet, a big fat kill switch?