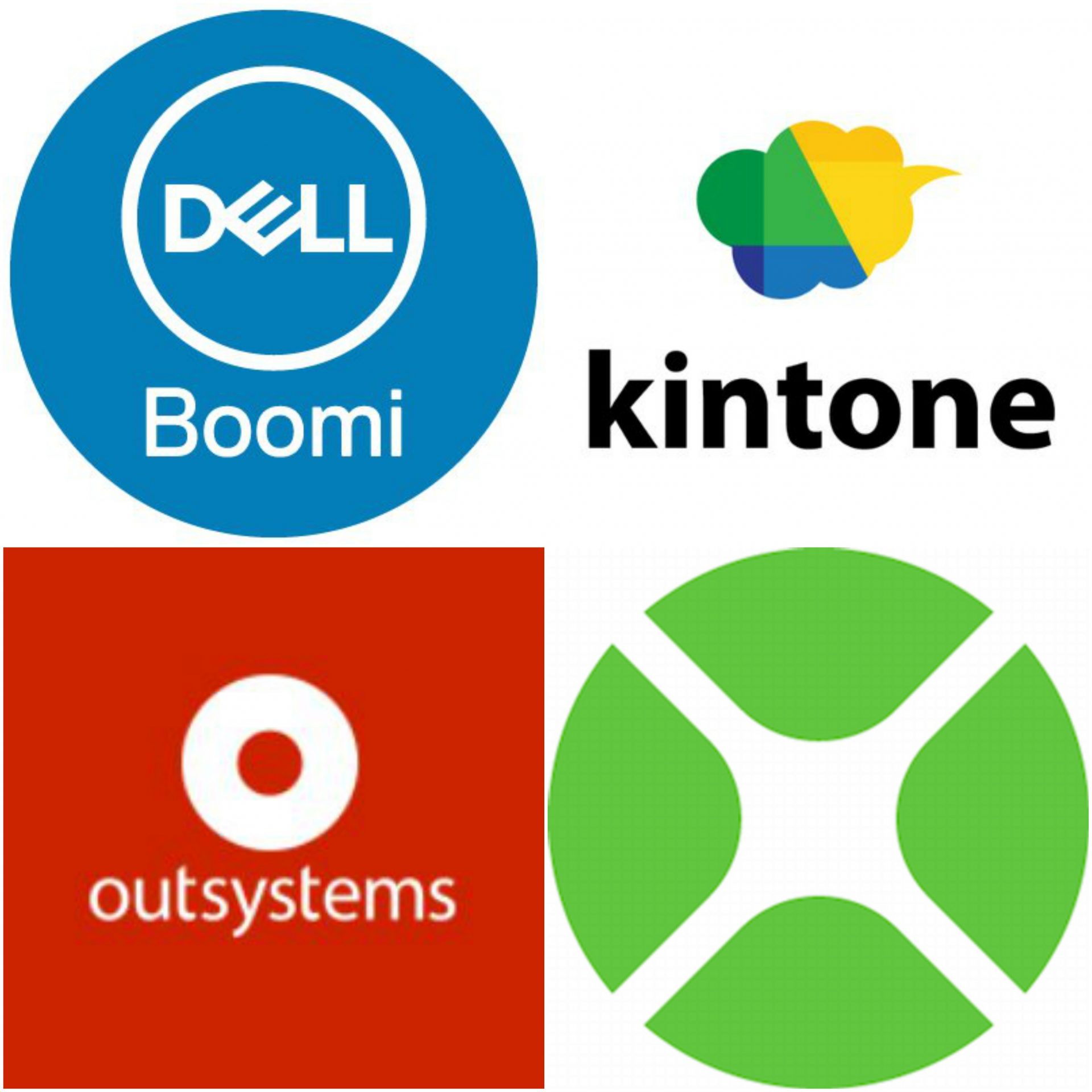 Dell Boomi: Dell Boomi is an IT service management company that lets teams build integrations anytime, anywhere with no coding required using Dell Boomi's industry leading iPaaS platform. There's no hardware or software to manage, so teams can easily build, deploy and manage their integrations with ease. The Boomi platform also includes API management, EDI management, master data management, workflows, and it connects more than 200 applications and 1,000 endpoints for businesses.

Kintone: kintone is a company behind the database application platform that employees can use without writing a single line of code. Teams can run processes, test them, iterate on them, and find the best configuration with kintone's no-code/low-code business process management. The platform features branched workflows, no-code process management, and notifications and trigger based reminders. Teams can also navigate databases quickly and easily, diving into their data with easy-to-use and easy-to-configure views and filters.
OutSystems: OutSystems is a low-code platform that lets you visually develop your application, integrate with existing systems and add your own code when needed. The OutSystems platform is top-rated because of its speed, integration with everything, great UX by default, and its low-code abilities without constraints. OutSystems was rated a leader in two low-code development waves, and it was rated a mobile application development platforms leader from Gartner.
Xojo: Xojo, a development tool, lets teams use the same tool and language to build native apps for multiple platforms. Experienced developers can tap into Xojo's platform for additional resources, but it's easy to learn and powerful enough to develop anything, making it the ideal development tool for all experience levels. Xojo currently has over 330,000 users worldwide and Xojo apps can be found anywhere, from Fortune 500 to commercial software, small businesses, and everything in between.
Alpha Software: Alpha Software's Alpha Anywhere platform is a complete business application development and deployment environment that enables users to quickly become proficient in creating mobile business forms and applications that run across all devices. Alpha Anywhere has the unique capability to rapidly create offline capable, mobile-optimized forms and business apps that can easily access and integrate with existing databases and web services, and can exploit built-in role-based security.
Appian: Appian's platform combines the speed of low-code development with the power of process management, and more. It allows teams to quickly build unified views of business information from across existing systems, and lets them create optimized processes that manage and interact with their data. Users can also deploy their enterprise-grade app everywhere — with one click. Abandon the need for code with drag-and-drop, declarative, visual development for all aspects of app dev – UX design, process design, rules design, and more.
Capriza: Capriza lets teams transform workflows from existing applications into simple, intuitive experiences that are accessible anytime, anywhere. The core components of its platform include a library of critical micro apps, a personalized mobile workspace, a no-code designer, seamless runtime, live monitoring and analytics, and enterprise-grade security and scalability.
i-exceed: Appzillon, i-exceed's flagship product, is a feature loaded, agile, secure, and flexible mobile application development platform (MADP). Considering the fragmentation of technology users today, the platform can be used to deliver channel and device agnostic applications for smartphones, feature phones, tablets, desktops, and laptops. Appzillon also has good support for offline apps, user engagement, and content and collaboration capabilities.
K2: K2 offers an established platform that excels across mobile, workflow, and data. K2's core strength is support for building complex apps that incorporate mobile, workflow, and data. The company provides a data-modeling environment that allows developers to create virtual data views that bring multiple systems of record together into a single view. This allows developers to create an abstract view of the data. Additionally, K2 provides strong workflow capabilities for modeling and automating processes and assigning tasks to workers.
Kony: The Kony Visualizer is the most open and comprehensive app design and development suite, powered by the Kony Nitro Engine. Kony Visualizer is a powerful enterprise-grade platform for designing, developing and deploying rapid, low-code, native mobile and web apps using open and standard-based tools with JavaScript. Teams can create low-code, fully native and hybrid mobile and web applications, and Kony Visualizer can lower overall app development time by up to 50 percent.
Magic Software: Magic xpa Application Platform  lets you leverage the same business logic to develop once and deploy across platforms. You can create a portfolio of high performance business apps with a single skill set and minimal resources. By allowing you to develop, maintain and update apps quickly and cost-effectively, Magic supports your digital transformation and enterprise mobility strategies, making it easy for you to give your business a competitive edge.
Mendix: Mendix provides a comprehensive, integrated set of tools and platform services for the entire app lifecycle, from ideation and development through deployment and operation. Empower a continuum of people to build apps without code, from business experts to professional developers. Teams can visually model full-stack applications, including data models, UIs, and logic. With Mendix's platform you can combine reusable building blocks to deliver apps 10 times faster than traditional approaches.
Oracle: Oracle Visual Builder Cloud Service accelerates development and hosting of engaging web and mobile applications with an intuitive browser-based visual development on the same enterprise-grade cloud platform powering Oracle SaaS Applications. Create business objects, add process automation, integrate external systems and, when needed, leverage standard Javascript to create amazing apps faster.
Salesforce: Salesforce is one of the biggest vendors of general-purpose low-code application platforms. Force.com, the Community Cloud, and the Lightning platform anchor this low-code customer base, although Salesforce also has platforms (Heroku), tools (Force.com IDE), and partnerships (with continuous-delivery tool vendors) that address coders. Salesforce's mobile low-code platform has a feature set that helps customers extend customer data managed by the vendor's software-as-a-service (SaaS) apps while blending and aggregating it with data from other systems of record.
Sencha: Sencha Ext JS helps developers build data-intensive, cross-platform web applications for desktops, tablets and smartphones, with 115+ high-performance, pre-tested and integrated UI components. Using Sencha Themer with Ext JS enables developers to quickly and easily design customized application themes using graphical tools, without writing a single line of code.