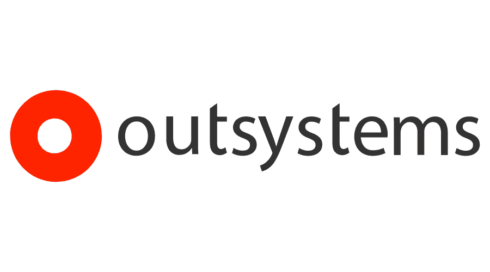 BOSTON–(BUSINESS WIRE)–OutSystems, a global leader in high-performance application development, today unveiled five new public courses as part of its highly acclaimed Developer School program. These new, free courses, held online and in person throughout September and October, focus on developer career paths while addressing a significant need for developer talent around the world. Since 2020, more than 4,000 developers have become certified in the OutSystems platform, driving new careers for more than half of its graduates.
The US Bureau of Labor Statistics shows a 25% increase in employment opportunities for software developers, quality assurance analysts, and testers from 2021 to 20311. At the same time, analyst firm Gartner predicts that more than 70% of applications will be developed using low-code by 20252. OutSystems makes the #1 Low Code Platform® on the market and has experienced an increase in developer job postings of 174% from 2021 to 2022. With AI embedded into the OutSystems platform since 2018 and the integration of generative AI underway, the need for skilled OutSystems developers is at an all-time high. Nearly 400 OutSystems developer jobs are open today.
Feedback from former program participants includes:
"OutSystems has been a game-changer for me as a developer, with its low-code approach and intuitive visual development environment. It empowers me to rapidly create robust applications, saving me time and allowing me to focus on delivering exceptional user experiences."
"The platform's collaboration features, built-in automation, and supportive community have further enhanced my development process, enabling faster time-to-market and high-quality results. I encourage all developers to explore OutSystems and experience the transformative power of low-code development."
"The OutSystems platform is the development foundation for many of the world's leading companies, and their need for skilled developers is climbing fast," said Miguel Baltazar, VP of Developers at OutSystems. "AI and automation embedded into the software development process are driving an explosion of flexible, creative, business-critical job opportunities that have changed the lives and careers of OutSystems developers. Our Developer Schools are designed to upskill and reskill professionals looking to capture these opportunities, grow their salaries, and future-proof their careers. OutSystems is a growing development platform with opportunities around the world."
OutSystems Developer School Requirements, Schedule and Structure
The OutSystems Developer School is a two-week, hands-on, online training program designed to upskill current developers experienced in traditional coding languages. Conducted 3.5 hours per day, the classes run outside of working hours and give participants an opportunity to enhance their skills using the OutSystems platform – one of the leading low-code platforms in the world. The training is fully remote and free to participants.
The Developer School program is open to developers with at least two years of experience in application development, as well as newcomers looking to enter the low-code development space. Each course has a limited capacity of 25 seats. OutSystems has trained more than 2,500 developers since 2022, and is seeing a 44% increase in the number of trained developers since the start of 2023.
Program Structure:
Certified Trainer-Led Sessions: Participants receive comprehensive practical training through expert-led sessions, ensuring a thorough understanding of the OutSystems platform.
Free Access to Certification Exam: OutSystems offers free access to its technology certification exam, enabling participants to earn public validation for their expertise.
Connection to Job Opportunities: Participants will be connected with competitive job opportunities from across OutSystems' vast ecosystem of customers and partners, providing a direct pathway to exciting career prospects.
Program Schedule and Opportunities:
Several new editions will run throughout September and October. Developers can see the full schedule and apply to attend at the OutSystems Developer Schools site.
While courses this term are best suited for North American time zones, developers around the world can participate in the virtual courses.
Developers should visit the OutSystems Community site to view nearly 400 open OutSystems developer jobs.
About OutSystems
OutSystems was founded in 2001 with the mission to give every organization the power to innovate through software. The OutSystems high-performance low-code platform gives technology leaders and developers the tools to rapidly build and deploy their own business-critical applications. The company's network spans more than 600,000 community members, 400+ partners, and active customers in 87 countries across 22 industries. OutSystems is "The #1 Low-Code Platform®" and a recognized leader by analysts, IT executives, business leaders, and developers around the world. Some of the most well-known brands use OutSystems to turn their big ideas into software that moves their business, people, and the world forward. Learn more at www.outsystems.com.