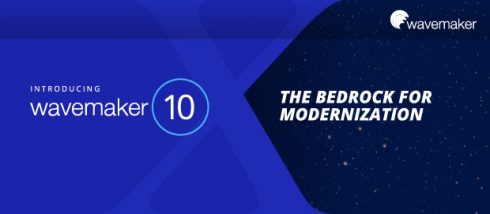 WaveMaker is focused on improving the way developers work in the latest release of its low-code powered platform. Version 10 of that platform features new and updated collaboration, security and accessibility tools.
Specifically for developer productivity, the company is updating its IDE support so developers can work in their IDE of choice, providing a new studio workspace sync plugin for pushing and pulling code changes between WaveMaker and an IDE, and adding new language support for development workspace, allowing the platform to be localized, WaveMaker explained.
Additionally, the company announced a new IDE synchronization feature that enables developers to mix around Java code with low-code components.
With the platform's integrated artifact repository developers can also share reusable application elements for better collaboration and standardization.
For enterprise security and accessibility improvements, WaveMaker announced new fine-grained user controls for creating multiple developer personas with unique permissions, and giving teams specialized roles within the application. In addition, the platform supports OpenID authentication for single sign-on as well as support for Web Content Accessibility Guidelines 2.1.
Other features include the ability to leverage Angular 7 for creating responsive web and mobile apps, and one-click deployment for deploying to a Kubernetes cluster.