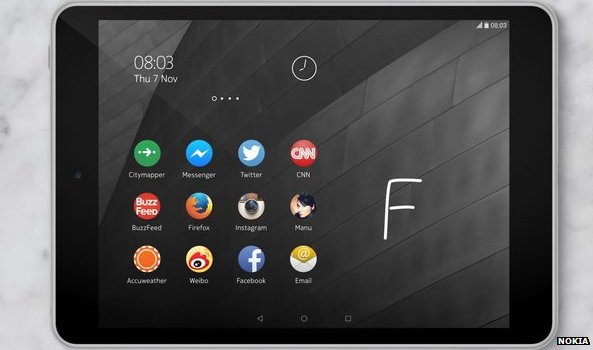 Nokia has unveiled the Nokia N1 tablet, Nokia's first-ever Android tablet and the first device the company has released since Microsoft acquired its devices and services division. The tablet runs the Nokia Z launcher and uses "Scribble" navigation, where the user draws letters on the screen.
The Nokia N1 tablet will be available in China in early 2015, and will be sold in Europe afterwards. More information can be found here.
Intel to combine PC and mobile divisions
Intel has revealed plans to combine its PC and mobile CPU groups under one division.
According to The Wall Street Journal, an internal e-mail from Intel CEO Brian Krzanich laid out plans to form a new Client Computing Group in early 2015 to develop Core processors for desktops and laptops, as well as Atom chips for smartphones and tablets.
Tumblr open-sources Colossus framework
Software engineers at Tumblr have announced the open-source release of Colossus, a framework for building high-performance applications in Scala that require non-blocking network I/O. According to a Tumblr Engineering blog post, Colossus is an event-based programming framework with the functional and object-oriented features of Scala.
More information is available on Colossus' GitHub page.
Google updates Google Play services
Google is rolling out the latest version of Google Play services with new features for Google Maps, Google Drive, Google Wallet and Google Fit.
"To offer more seamless integration of Google products within your app, we're excited to start the rollout of the latest version of Google Play services," Ian Lake, developer advocate at Google, wrote on the company's blog.
In addition, Google Pay services 6.5 is enabling developers to depend only on a minimal common library and the exact APIs they need in order to provide more granular control and maintain a lean app.
More information can be found here.