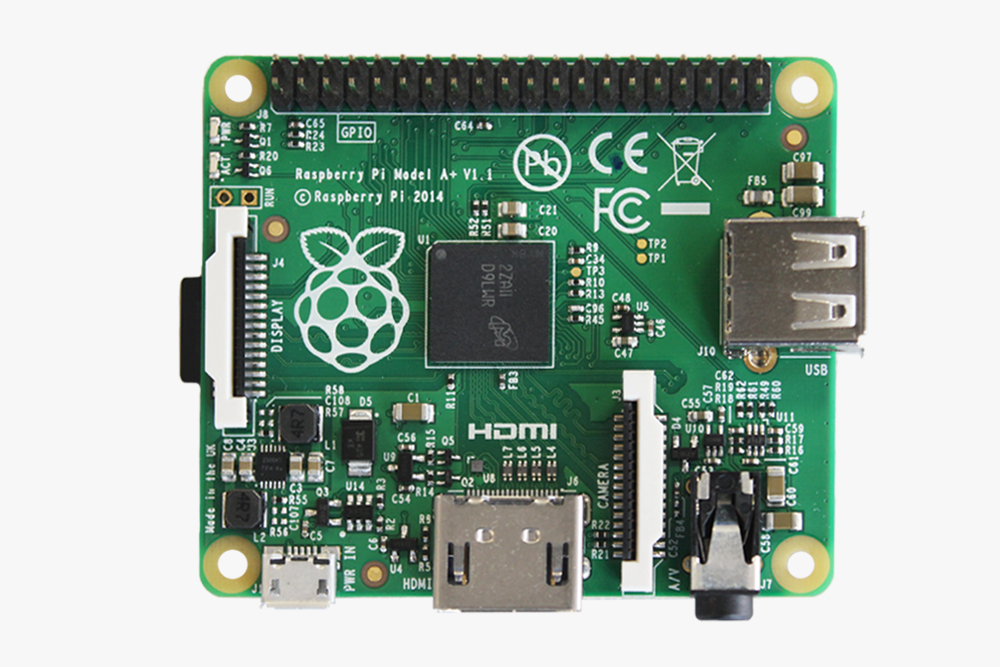 Raspberry Pi releases newest model
Raspberry Pi just got a lot smaller and cheaper. The Raspberry Pi Foundation has announced the release of Raspberry Pi Model A+, priced at US$20.
"When we announced Raspberry Pi back in 2011, the idea of producing an 'ARM GNU/Linux box for $25' seemed ambitious, so it's pretty mind-bending to be able to knock another $5 off the cost," wrote Eben Upton, founder of Raspberry Pi and CEO of its engineering team, on the organization's blog.
Model A+ includes the BCM2835 app processor, 256MB RAM, additional GPIO, a micro SD, and improved audio.
A developer device for the mobile Internet of Things
Finnish design startup Haltian wants to make it easier to develop Internet of Things solutions. The startup is trying to raise money through Kickstarter for Thingsee One, an IoT device that comes with mobile connectivity, built-in sensors, long battery life, and waterproof parts, according to Haltian.
"Thingsee One saves time and money by offering a reasonably priced developer device for IoT makers, or for people who just want to use it straight out of box for a specific use case by simply configuring it via our mobile app," the organization wrote on its Kickstarter page.
Developers will be able to use Thingsee One through the product's back-end SDK based on Node.js. In addition, developers will also be able to program in their preferred language or framework to build their apps or solutions. More information is available here.
Amazon develops engineer certification for DevOps
DevOps engineers can now get certified for their DevOps knowledge on AWS. Amazon recently announced the AWS Certified DevOps Engineer-Professional exam to authenticate technical proficiency.
"This exam validates technical expertise in provisioning, operating and managing distributed application systems on the AWS platform," wrote Jeff Bar, chief evangelist for AWS, on the company's blog. "It is intended to identify individuals who are capable of implementing and managing systems which are highly available, scalable, and self-healing on the AWS platform."
In order to take the exam, users must already be an AWS Certified Developer-Associate or AWS Certified SysOps Administrator-Associate.
More information is available here.