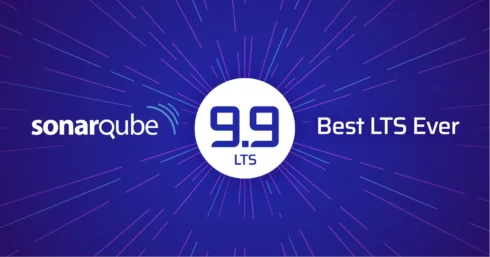 SonarSource's release of SonarQube 9.9 Long-Term Support (LTS) aims to help organizations clean their code quickly with accelerated pull request analysis, support for building and deploying secure cloud-native applications, and more. 
"Our mission is to equip organizations with the solution and methodology to achieve a state of Clean Code, making all code fit for development and production. When companies embrace Clean Code practices, they can derive more from their software, minimize risks, and ensure that their software continues to stay valuable," said Olivier Gaudin, founder and CEO of SonarSource. 
Analysis of pull requests is a crucial step in merging new code changes to the main branch. Thanks to the implementation of incremental analysis and server-side caching, analysis is more efficient and can now be done more than twice as fast, while still providing the same high-precision results, according to SonarSource.
To secure cloud-native applications, SonarQube 9.9 LTS delivers in-depth analysis capabilities to detect 'secrets' in code and adds support for AWS, Google Cloud, and Microsoft Azure and their underlying technologies that include serverless and SAM frameworks.
Organizations can also now better manage the security and administration of their SonarQube instance and their portfolio of code assets with the solution's robust access management, administration, governance, and reporting capabilities.
"SonarQube 9.9 LTS was designed to not only provide immediate value to our users for their current development but to steadily drive organizations toward a state of Clean Code in a way that's predictable, reliable, and sustainable," Gaudin added.