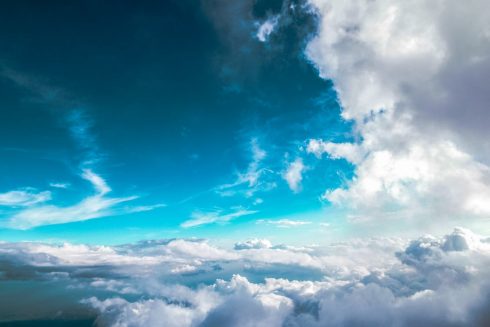 Splice Machine has announced its data platform for intelligent apps is now available on Microsoft Azure. According to the company, this will give users an option to use the platform to deploy on premise, on AWS and now on Azure.
The data platform is designed to help developers easily build and deploy predictive apps without having to stitch compute engines together or dealing with a lot of data movement.
"We fiercely believe in cloud independence and want to give our customers more choice in how they run their mission-critical applications," said Monte Zweben, CEO of Splice Machine. "Splice Machine replaces or offloads traditional and cloud-based RDBMS and Data Warehouse solutions, simplifying architecture, reducing cost, and improving scalability and performance. Now, we have given customers the choice to deploy their applications on Splice Machine as a fully managed cloud service on Azure, AWS, or on premise using affordable Hadoop clusters, but without the complexity of operating Hadoop."
Mozilla Test Pilot experiments
Mozilla has announced the first Test Pilot experiments for mobile devices. The Test Pilot team has recently been experimenting with desktop through Firefox Color and Side View, but says its time to begin pushing the boundaries of the browser to mobile.
The mobile Test Pilot experiments include Firefox Lockbox for iOS, and Notes by Firefox for Android. Firefox Lockbox enables iOS users to access saved Firefox passwords without having to open a webpage. Notes by Firebox enables Android users to take and store notes across devices.
Xen Project Hypervisor 4.11
The Xen Project announced the release of Xen Project Hypervisor 4.11. According to the team, the release features a cleaner architecture as well as new PVH-related functionality. Other features include mitigations for Meltdown and Spectre bugs.
"The Xen Project community worked swiftly to address the security needs of Spectre and Meltdown, and continued to match its goals in adding significant features to this release," said Lars Kurth, chairperson of the Xen Project Advisory Board. "The latest features in this release around PVH functionality bring better security, performance and management to the Hypervisor."
Technical features of the release include scheduler optimizations, added DMOPs, improved memory bandwidth allocation, and emulator enhancements. More information is available here.
The Qlik Trusted Extension Developer program
Data analytics provider Qlik announced the Trusted Extension Developer (TED) program this week to help developers create and deliver visual extensions. The program features extension accreditation, best practices and enablement, testing tools, promotion and marketing, and assured upgrades.
"Developers consistently expand the value of analytics, using data in new and unique ways and finding new use cases. Extensions have a key role in making these developer efforts come to life," said James Fisher, SVP of strategic marketing at Qlik. "Our Trusted Extension Developer Program will help developers bridge open source extensions to commercial availability, bringing these innovations to the wider enterprise audience with confidence."
AT&T to acquire AlienVault
AT&T is looking to expand its enterprise-grade security portfolio with the acquisition of AlienVault. AlienVault is a cybersecurity company that features threat intelligence, detection, prevention and response services.
"Regardless of size or industry, businesses today need cyber threat detection and response technologies and services," said Thaddeus Arroyo, CEO, AT&T Business. "The current threat landscape has shifted this from a luxury for some, to a requirement for all."
"AlienVault's expertise in threat intelligence will improve our ability to help organizations detect and respond to cybersecurity attacks. Together, with our enterprise-grade detection, response and remediation capabilities, we're providing scalable, intelligent, affordable security for business customers of all sizes," Arroyo added.