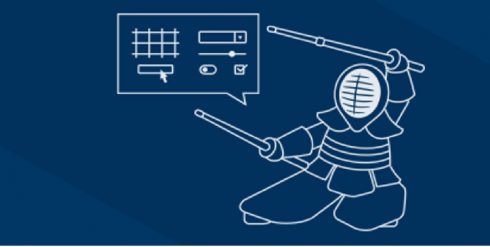 Progress' web development UI toolkit is being updated to include the latest version of the Web Content Accessibility Guidelines (WCAG). WCAG is a World Wide Web Consortium initiative to provide a shared standard for individuals organizations and governments internationally.  It enables people with disabilities such as visual, audio, physical, speech, cognitive, language, learning and neurological disabilities to easily access web content.
WCAG 2.1 adds new criteria for compliance such as mobile accessibility, low vision requirements, and improvements for those with cognitive, language and learning disabilities. Kendo UI now fully supports the latest compliance version, and will enable developers to build accessible UI for desktop, voice browsers, mobile phones, and auto-based personal computers without having to develop additional code, according to Progress.
"We exist to help the developer community develop modern apps with the best customer experience easily and quickly," said Faris Sweis, SVP and general manager of Progress' developer tooling business. "Accessible apps are a requirement for digital experiences that can engage everyone, including those with disabilities."
Other updates available in the Kendo UI R3 2018 release includes improvements to the TreeList component, new components such as MultiColumnComboBox and an ArcGauge, new material theme for jQuery and Vue, and component updates for React and Angular.